Tour the A&M School of Nursing Mobile Clinic!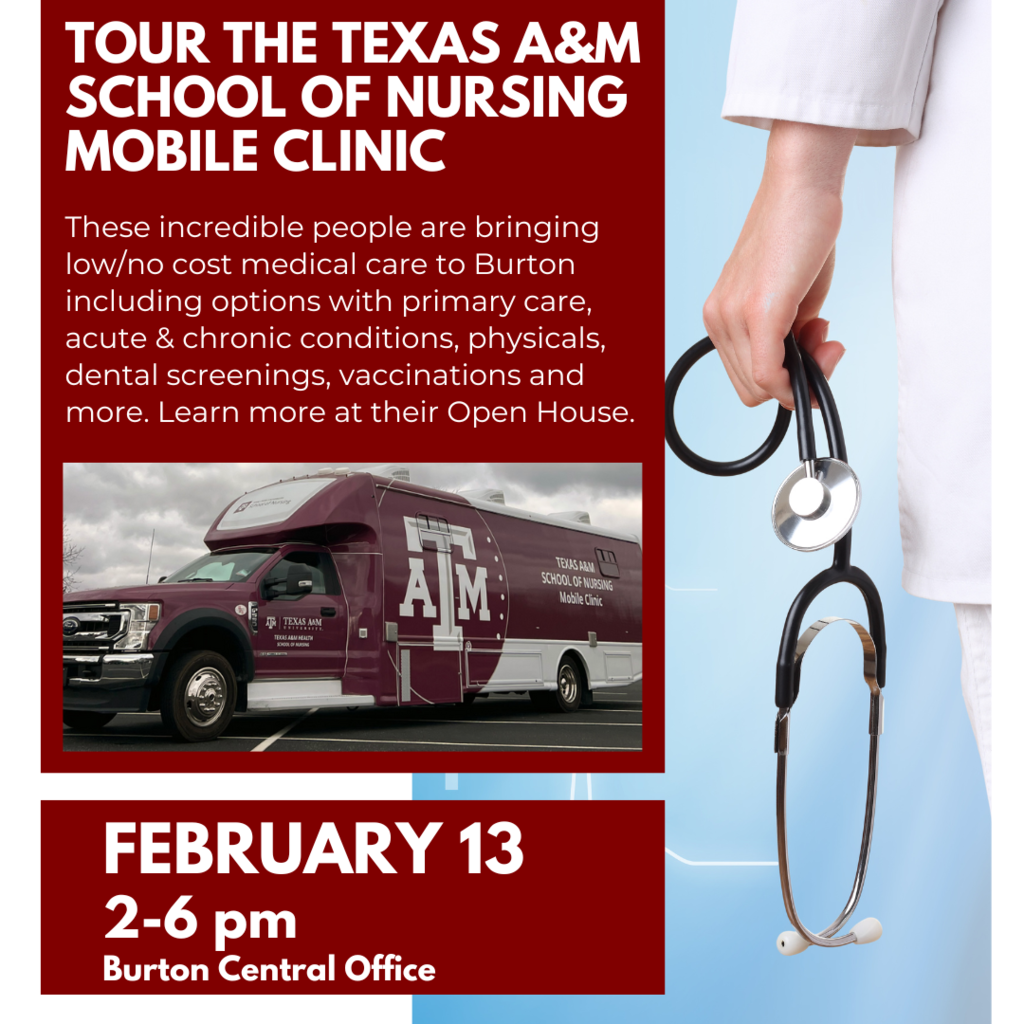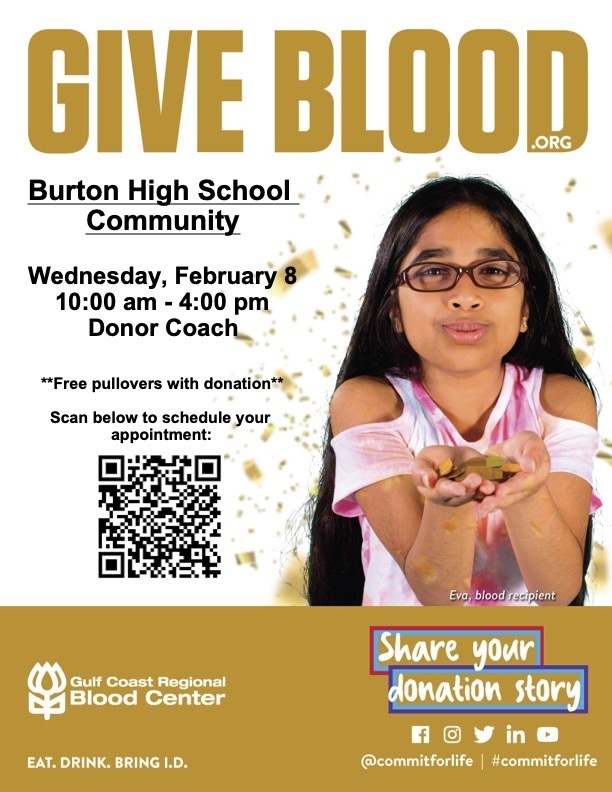 Reminder!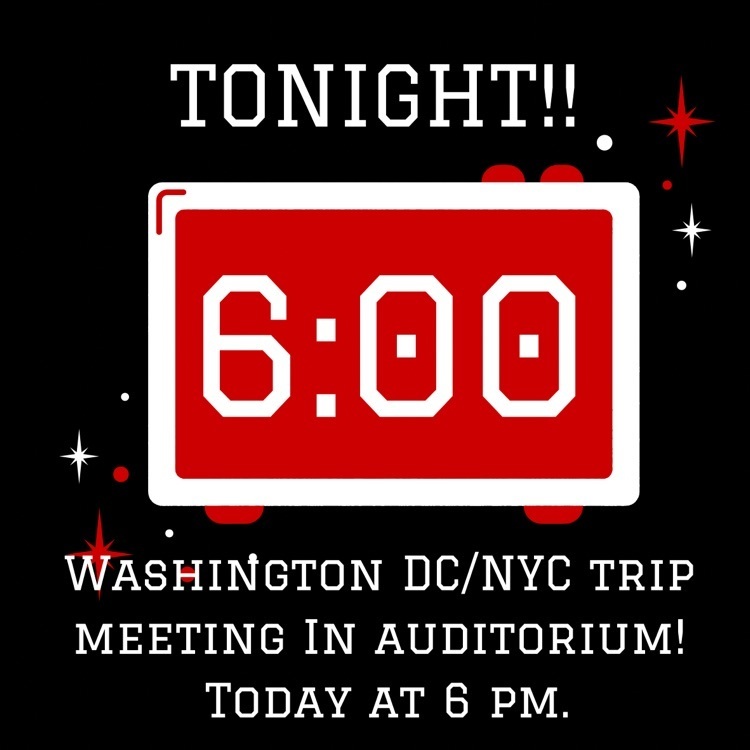 Great job YBK Staff! Best of luck in the STAR competition!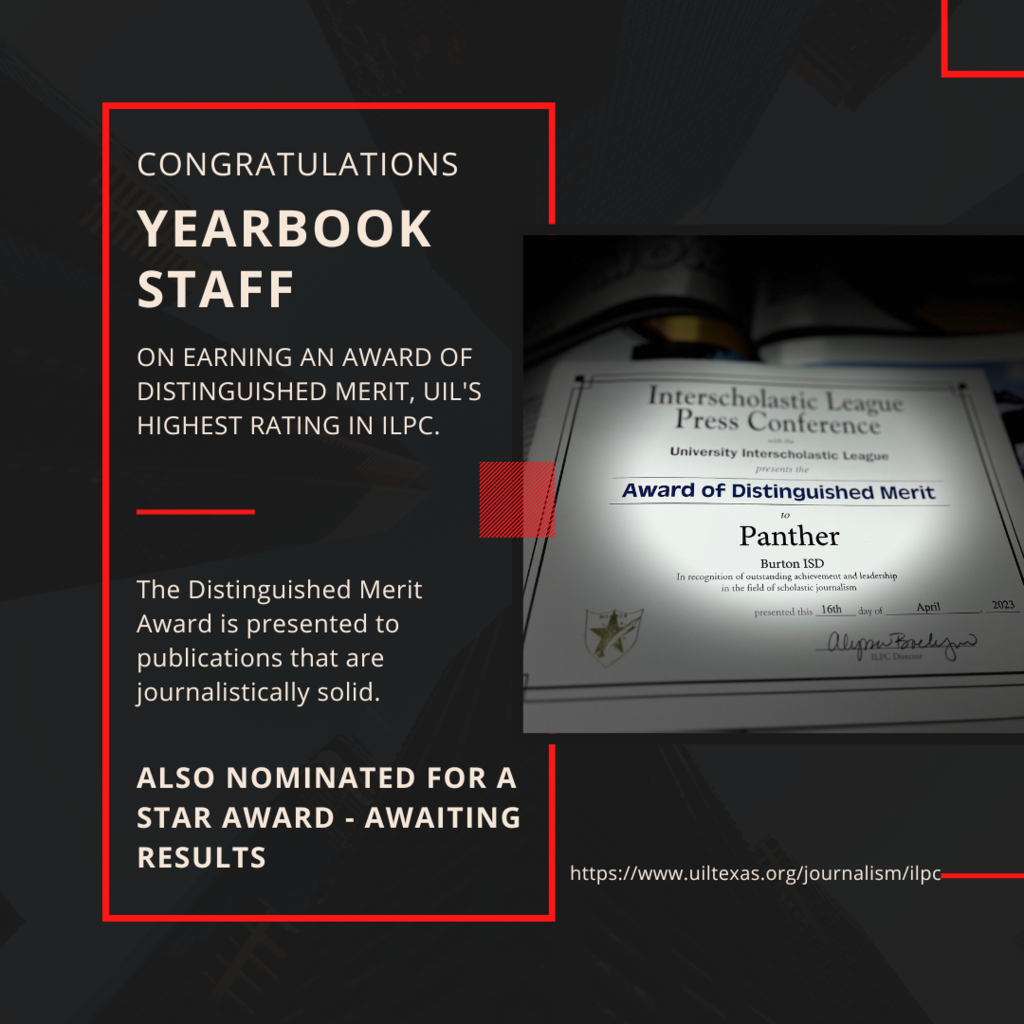 Come out and celebrate our senior girls as they take on the Normangee Panthers!

Burton ISD Tax Office Closing at 1:00 pm today. Closed 2/1/23.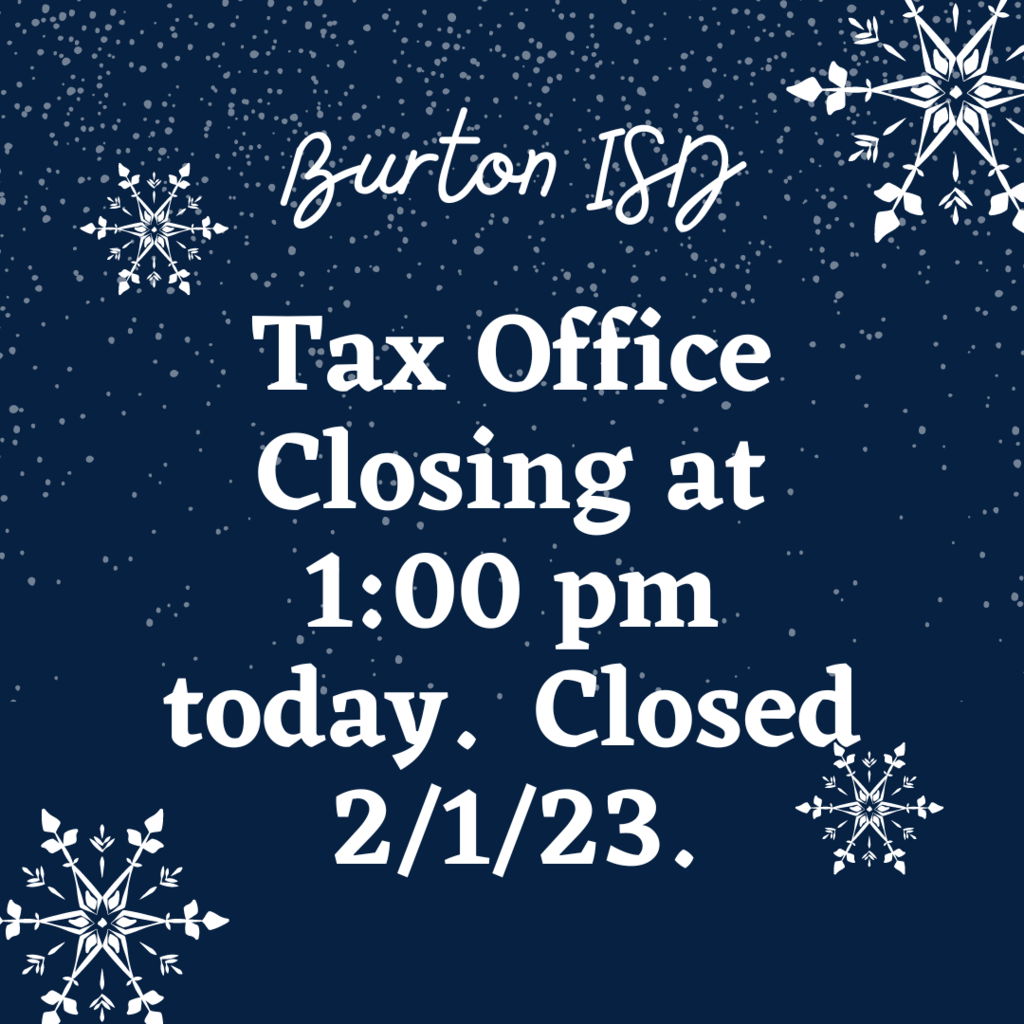 BURTON ISD Early Dismissal 12:30 today - 1/31. NO SCHOOL TOMORROW, 2/1/2023.
BASKETBALL GAMES ARE CANCELED FOR TUESDAY

Washington Dc/ NEW York Trip Informational Meeting 2/2/23 Burton High School Auditorium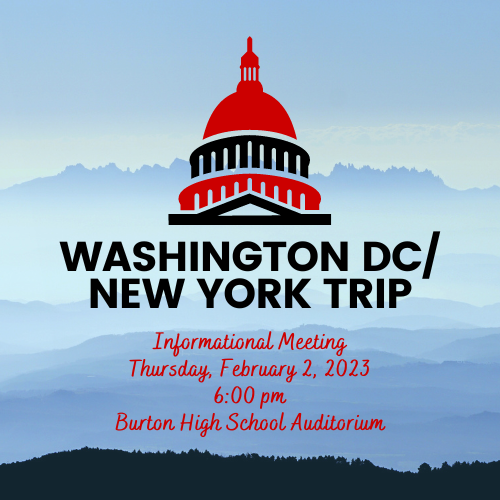 GAMES ARE CANCELED FOR TUESDAY! Come support the Panthers tomorrow night! Games with jv boys at 5pm. The game day ad with Cash Chandler was created by graphic design student Austen Bostain and the ad with Destiny Wilson was created by graphic design student Raegon Smith.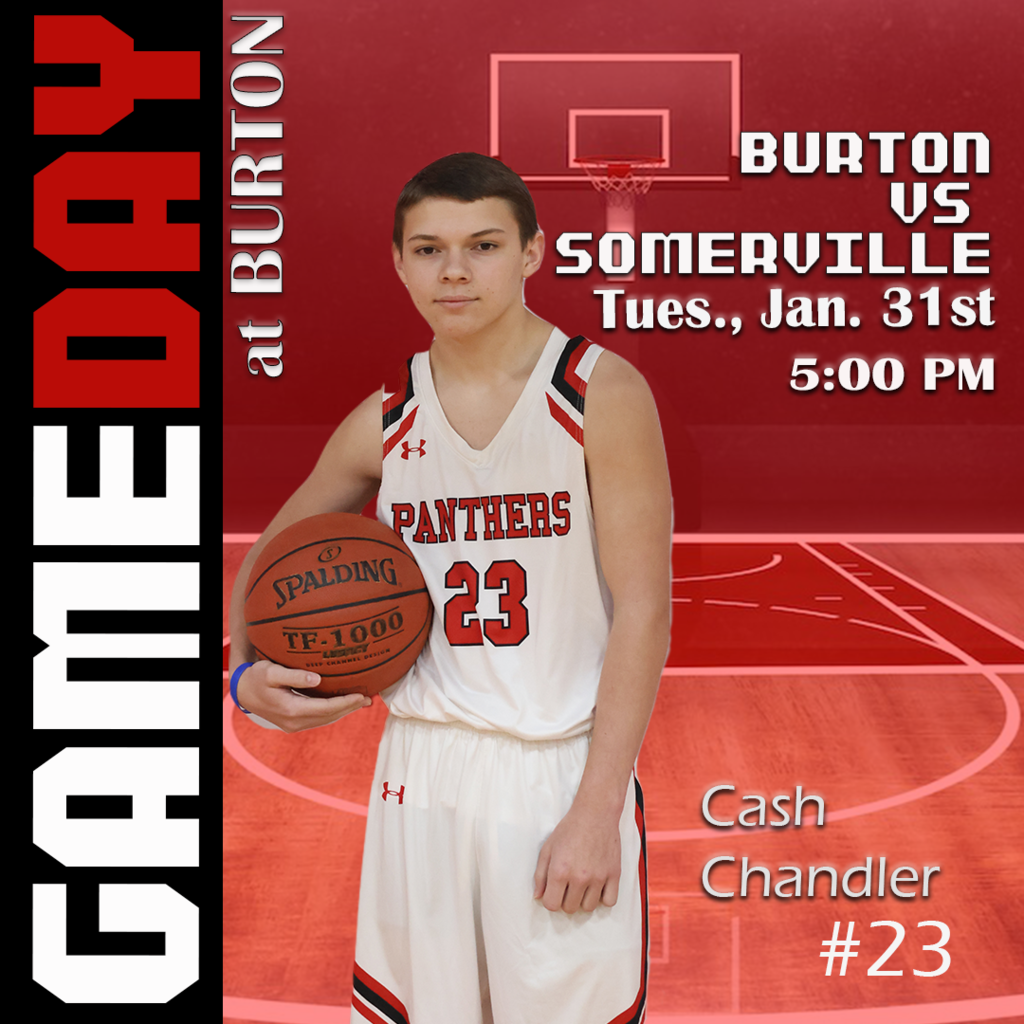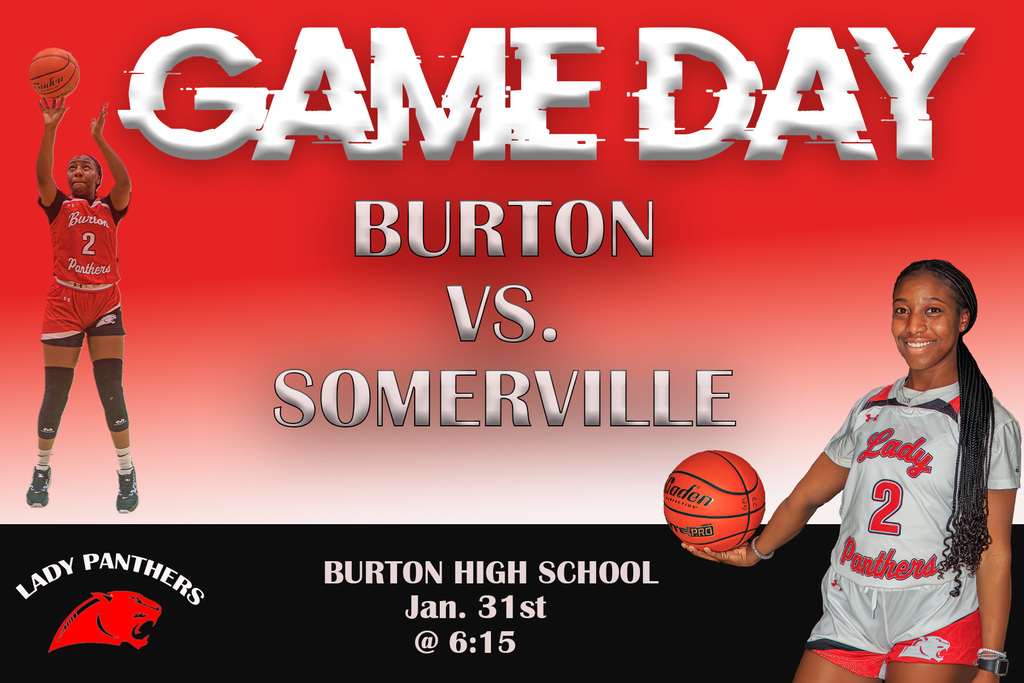 Let's celebrate our senior girls!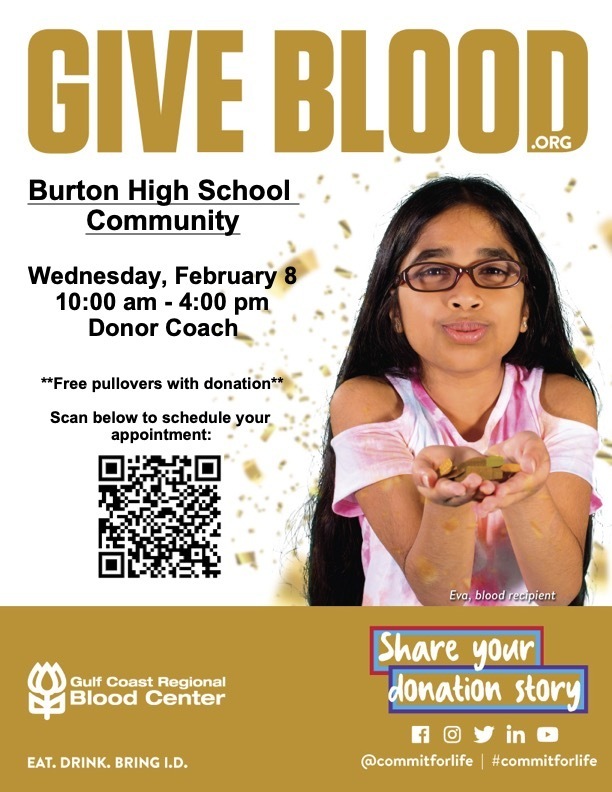 Is your incoming or current Junior High or High School student interested in tryng out to be a cheerleader or mascot for next season? Click the link or scan the QR code to fill out the interest form. Our parent meeting will be Monday, February 13th at 6 pm in the Cafeteria.
Come out and support our Panthers. JV Boys start at 5:00 with Varsity Girls to follow. The game day ad with Canon was created by Daisy Cleboski and the ad with Destiny was created by Naya Alvarez. Great job!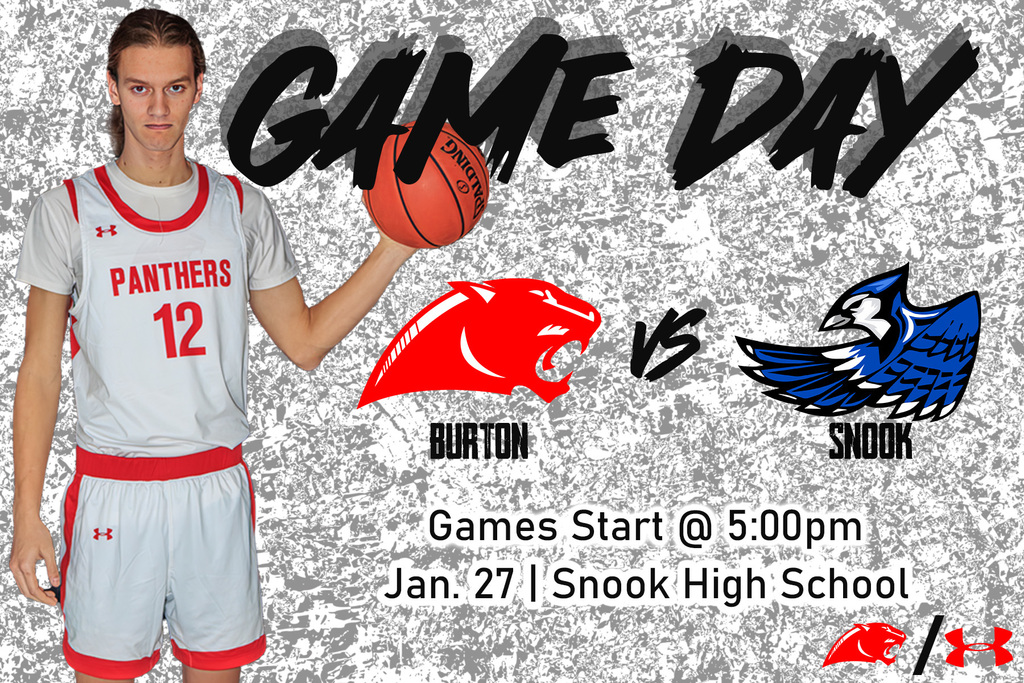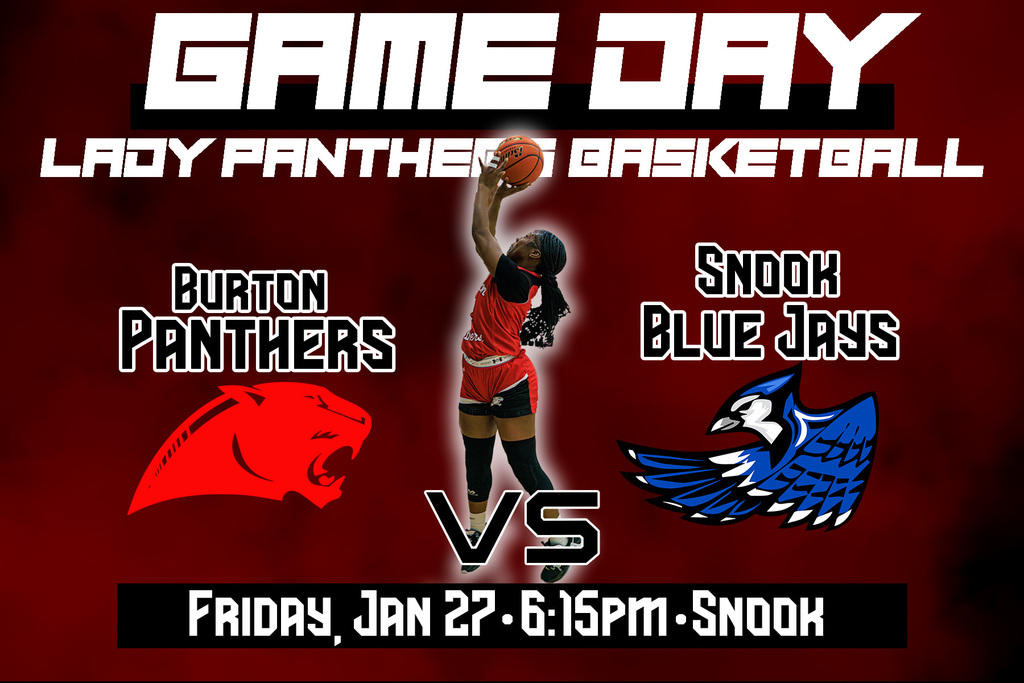 Join us for the Dual Credit meeting on Wednesday February 15th at 6pm.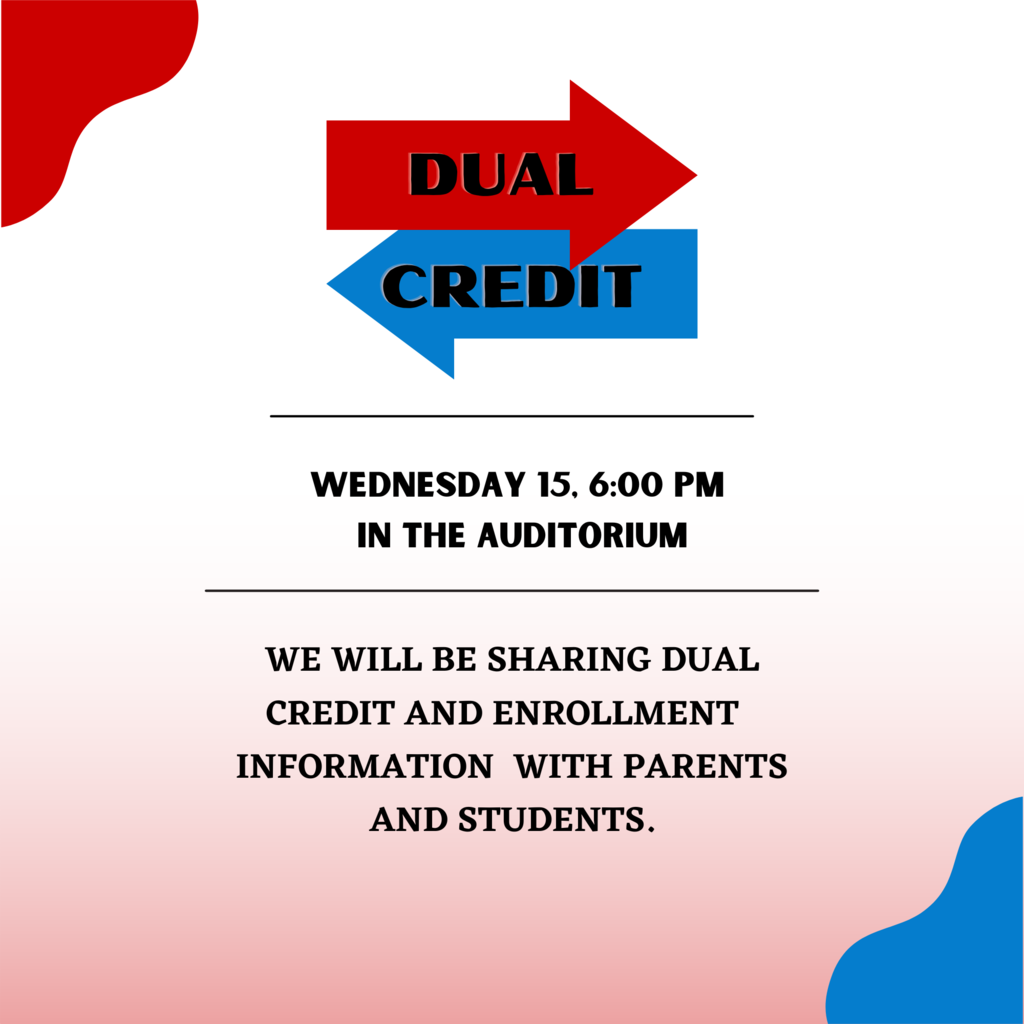 Please join us as we celebrate Start With Hello Week! The Start With Hello program was created by Sandy Hook Promise and teach children and youth how to minimize social isolation, empathize with others, and create a more inclusive and connected school culture.

CONGRATULATIONS TO Pierson Spies - 1st Team LB Delvin Gantt- 1st Team DB Tyrone Gilmon- 1st Team DL Tanner Gore- 1st Team Returner Jermiah Hudgen- 2nd Team DL 2022 PADILLA POLL ALL STATE TEAM WINNERS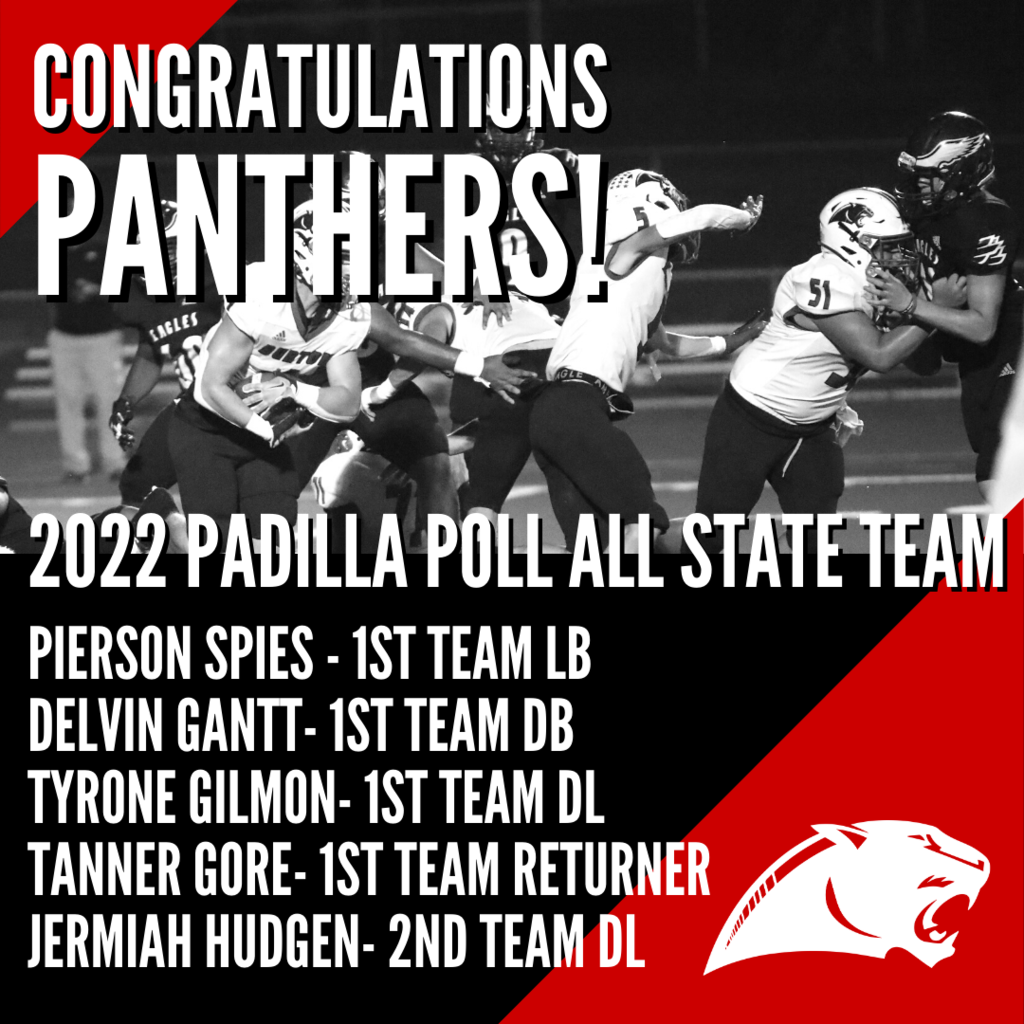 Scan the QR code to support the softball program by purchasing some gear! Sale ends Jan 30 and will be delivered the week of Valentines.