Burton Booster Club Meeting Jan 24, 2022 at 6pm HS Auditorium
Don't Miss It!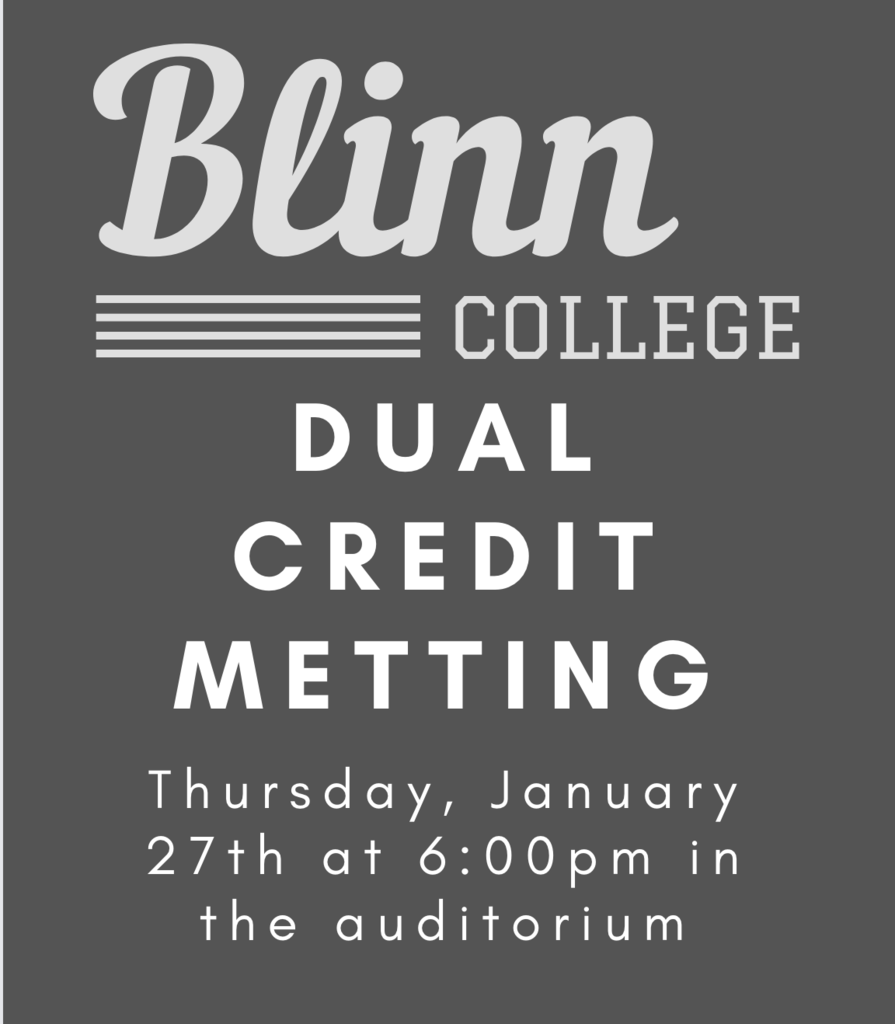 Varsity Boys will follow. Come support your Panthers!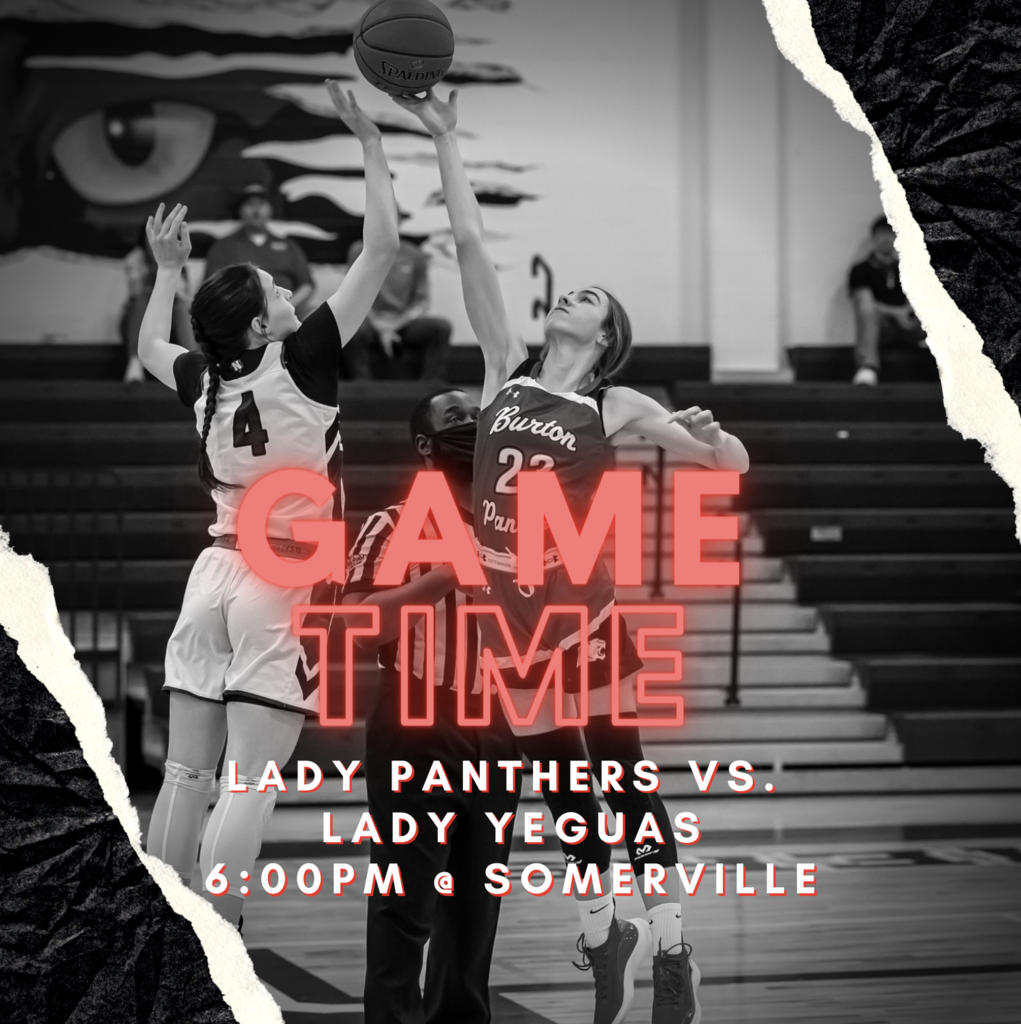 Burton ISD is hiring Subs! Please contact Tracie Ely at
tely@stu.burtonisd.net
for more information. Sub Pay Daily Rate: Sub teacher without a degree or certification $65 Sub teacher with bachelor's degree $75 Sub teacher with bachelor's degree & teacher certification $80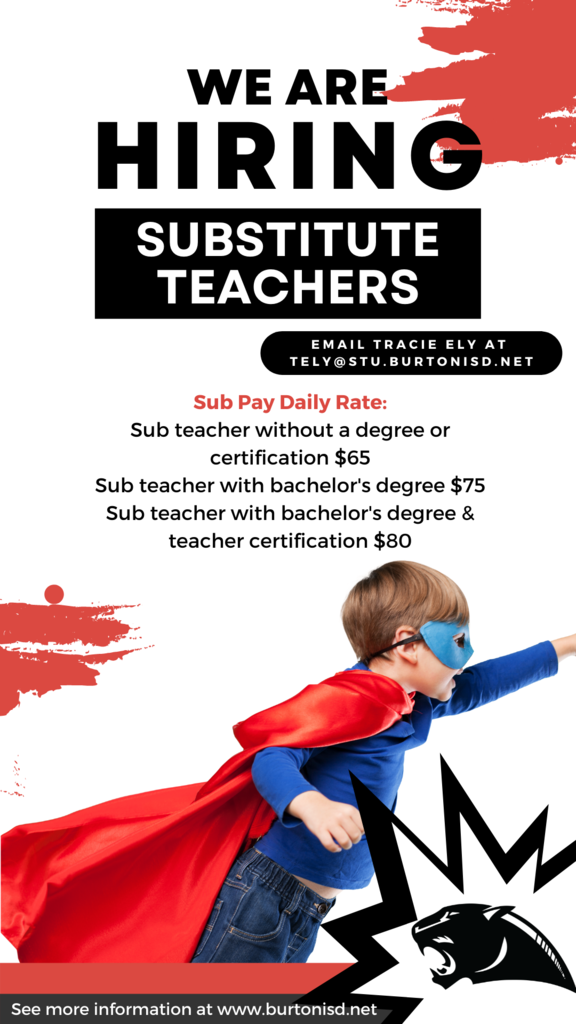 Join Us for Senior Night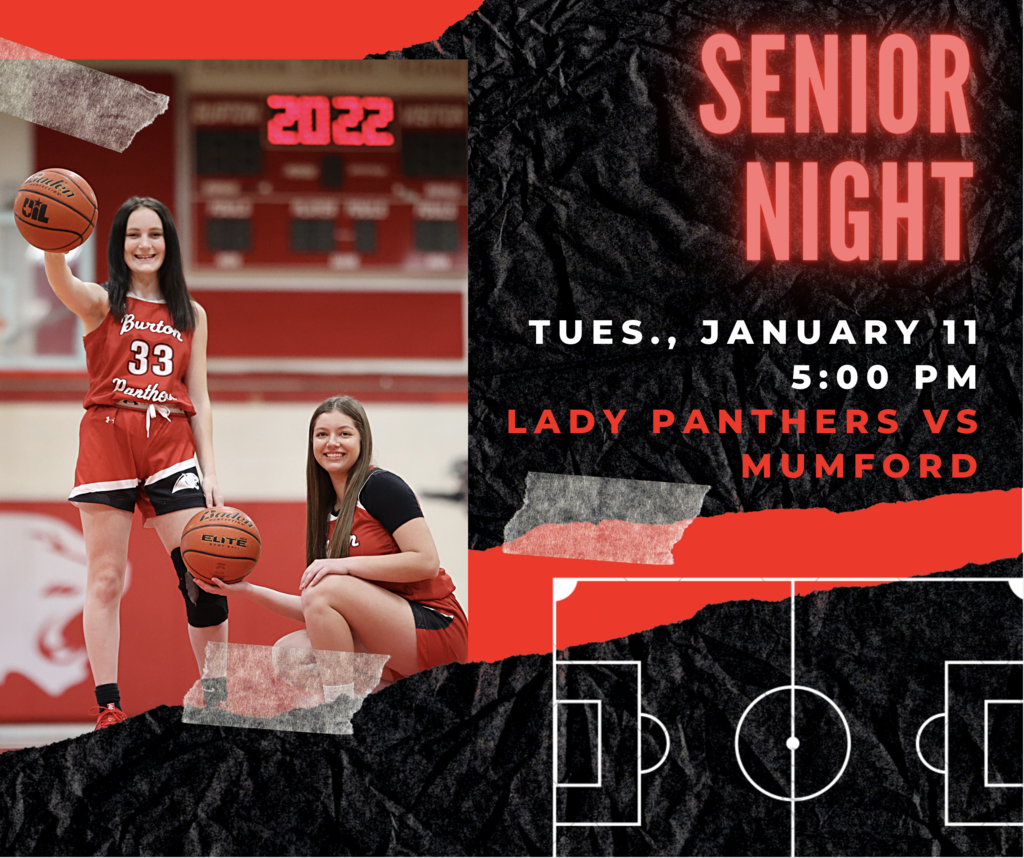 Come support the Lady Panthers in Snook for their District Opener at 6:00 pm!
We welcome all juniors, and any senior who would like to take the test again, to ASVAB testing day on Wednesday, January 26!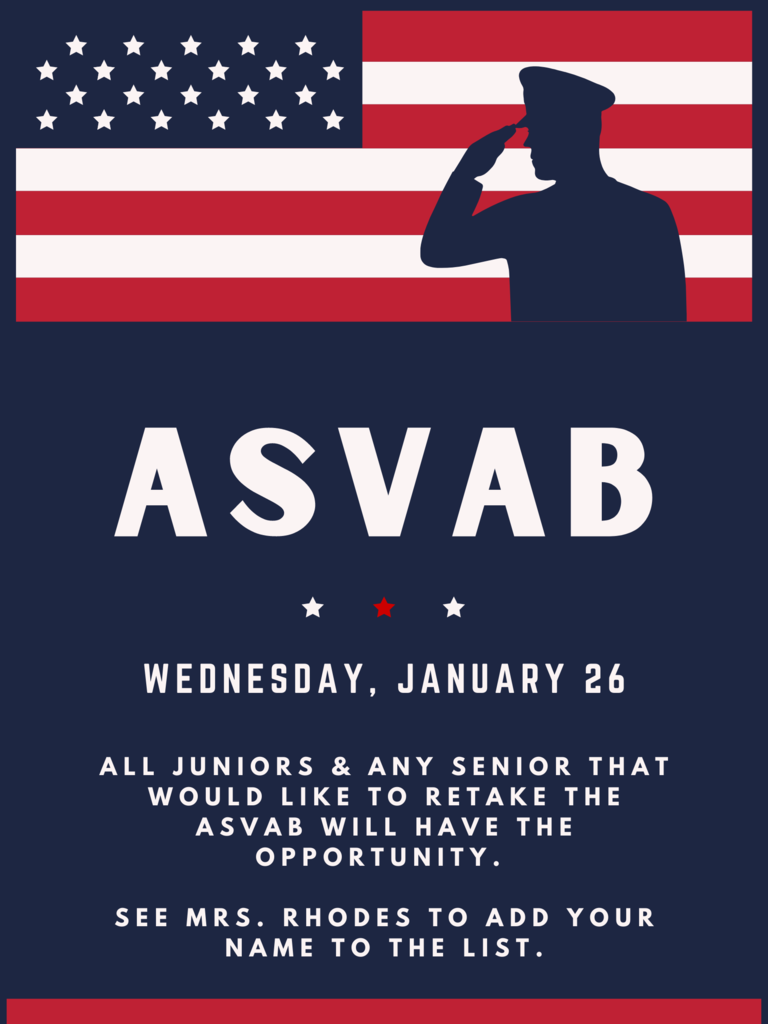 7th & 8th Grade students got to experience the Mobile Lab yesterday with Mrs. Bernet JH Science Class.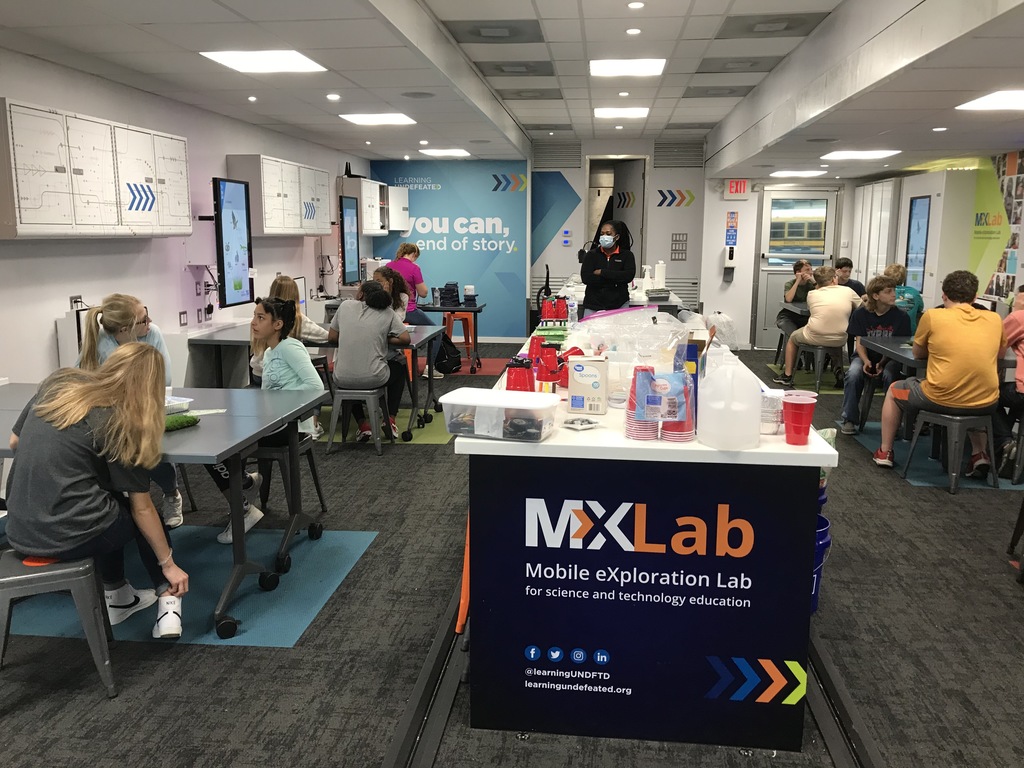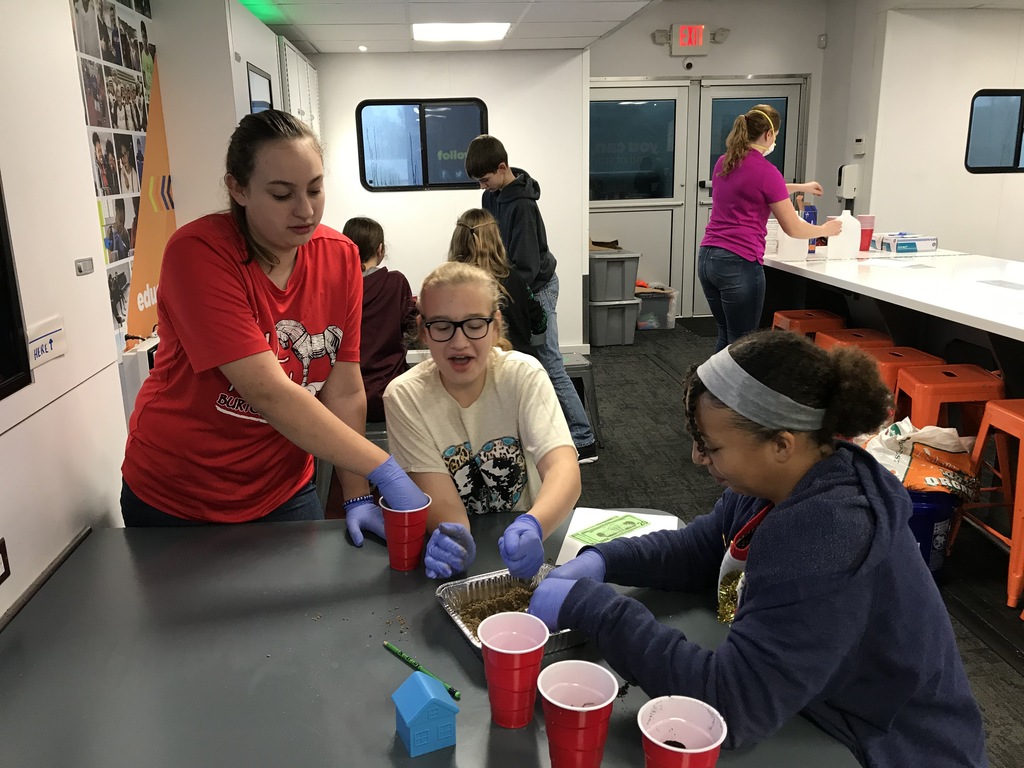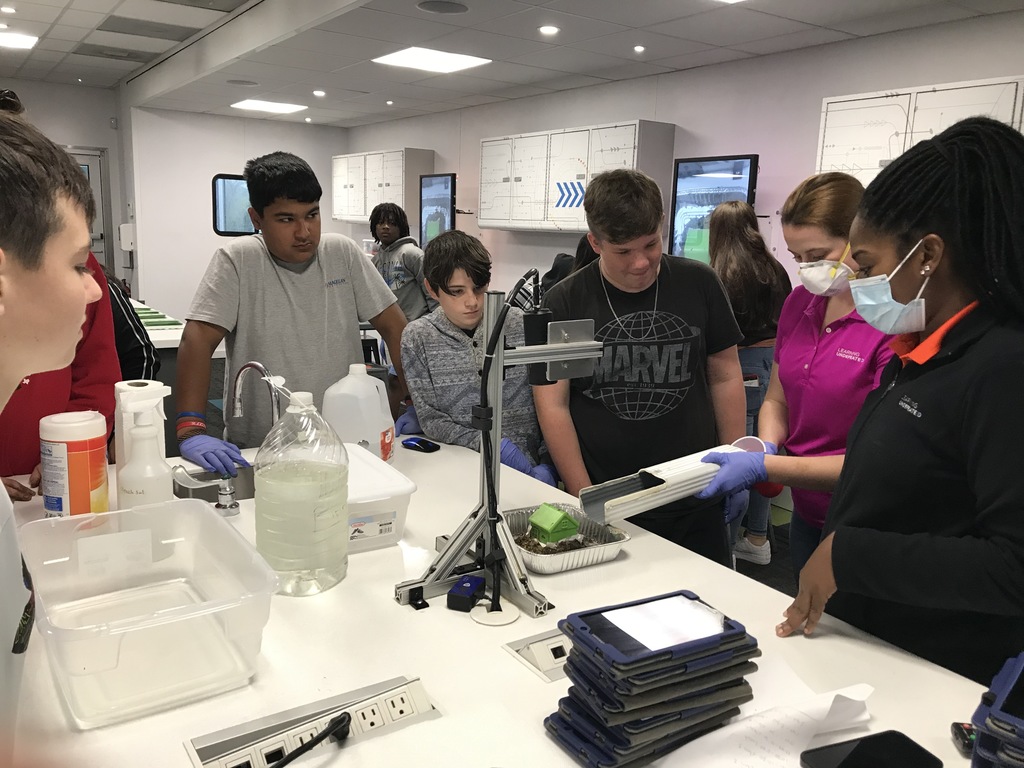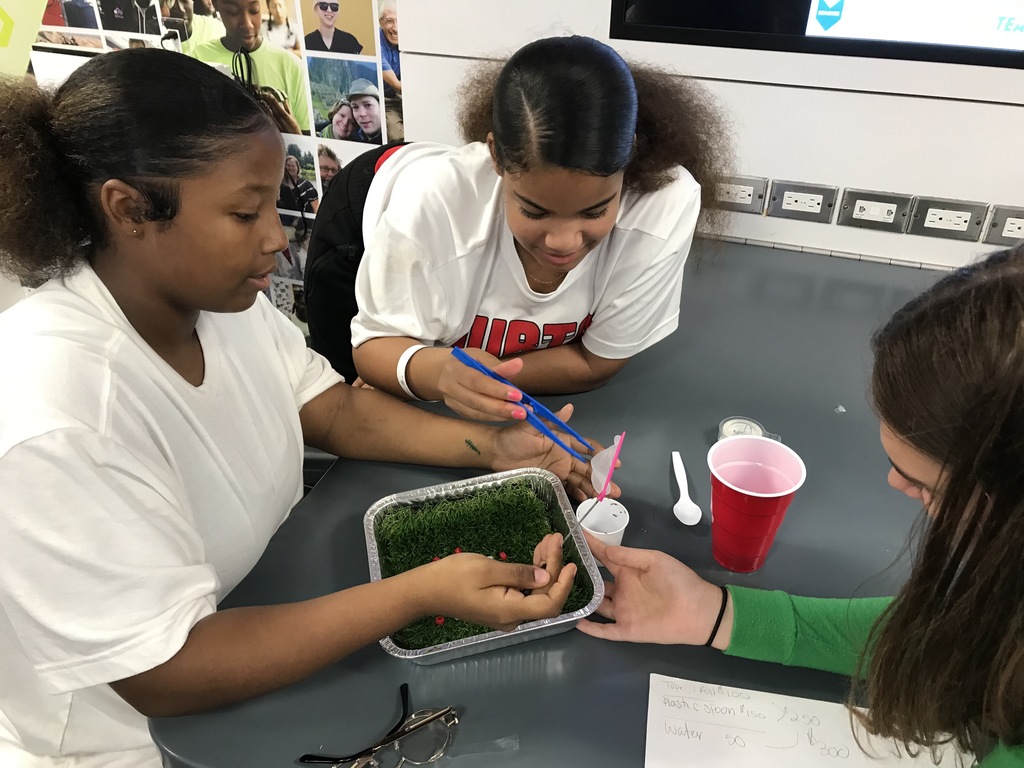 What's that big blue trailer in our parking lot? The @LearningUNDFTD Texas Mobile STEM Lab is a traveling hands-on learning space for K-8 students. This week, our students will work together to solve engineering design challenges drawn from storybooks and real life.
Congratulations to these kiddos. Madison and Xavier made the ATSSB Region 18/26 symphonic band and advance to area. Grayson and Justin made the concert band. Avery was 2nd alternate! Great job band!

We have our very own "magic school bus" here this week! @LearningUNDFTD is bringing immersive, engaging experiments starting tomorrow, 12/14, right to our parking lot with the largest STEM mobile lab in the country! Ask your K-8 kiddo about their experience!

Santa's sleigh isn't the only thing headed this way! The largest mobile STEM lab in the country is coming to BISD! We are so thrilled to have @LearningUNDFTD visit us next week to teach our K-8 students onboard the big blue trailer. Get ready for some exciting experiments!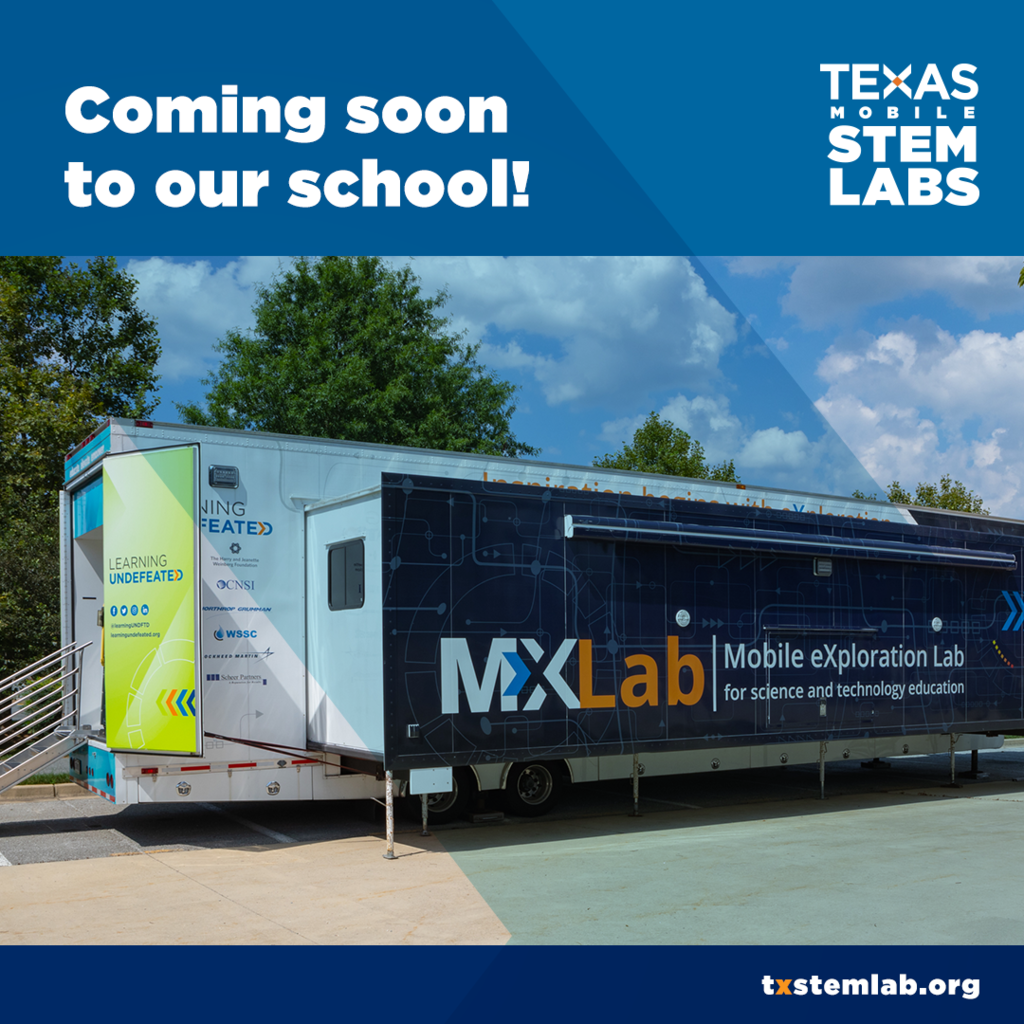 Price Increase Approaching Soon! Get yours today at
www.yearbookforever.com
. Options are available for personalizing your book!

Check out our Burton Panther Football Team and their All District Honors! Defensive MVP Senior Linebacker Waylon Hinze 1st Team Offense Junior Running Back Pierson Spies Senior Quarterback Ryan Roehling 1st Team Defense Sophomore Linebacker Tyrone Gilmon Sophomore Linebacker Colby Beck 2nd Team Offense Junior Tight End Carson Lauter Senior Offensive Linemen Eric Flores 2nd Team Defense Junior Safety Vicente Veliz Junior Defensive Linemen Raylan Parker Honorable Mention Sophomore Running Back Chad Schubert Senior Offensive Linemen Jackson Dixon Senior Tight End Jayden Brown Senior Cornerback C.J. Casas Junior Wide Receiver Tanner Gore Sophomore Defensive Linemen Jeremiah Hudgen Academic All-District German Alba Colby Beck Jayden Brown Jackson Dixon Eric Flores Tanner Gore Waylon Hinze Weston Hinze Carson Lauter Troy Patterson Ryan Roehling Eli Saunders Pierson Spies Vicente Veliz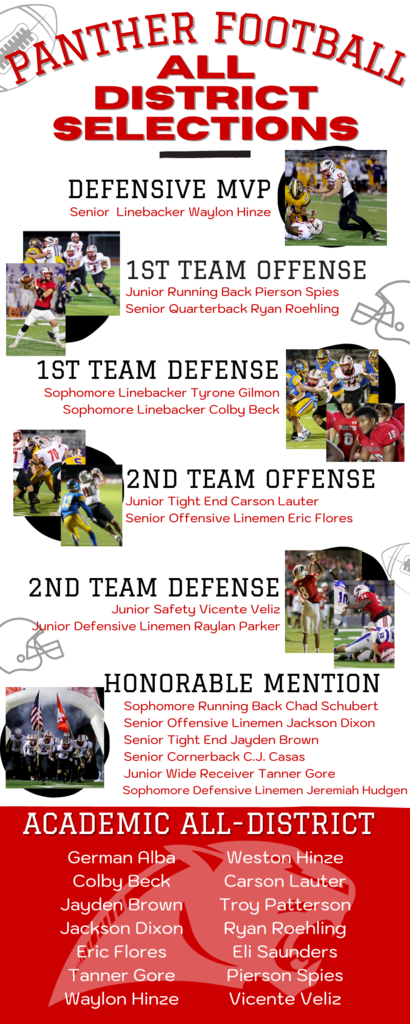 Senior ad order forms went out today. The deadline for payment is January 10th. Payment reserves your spot in the yearbook. Please contact Lauren Hodde at
lhodde@burtonisd.net
if you have any questions.

You're cordially invited The Burton Panther Christmas Band Concert December 15, 6:30 p.m. Burton High School Gym 917 N Main, Burton, TX 77835 Featuring 6th & 7th Grade Band and the Panther Band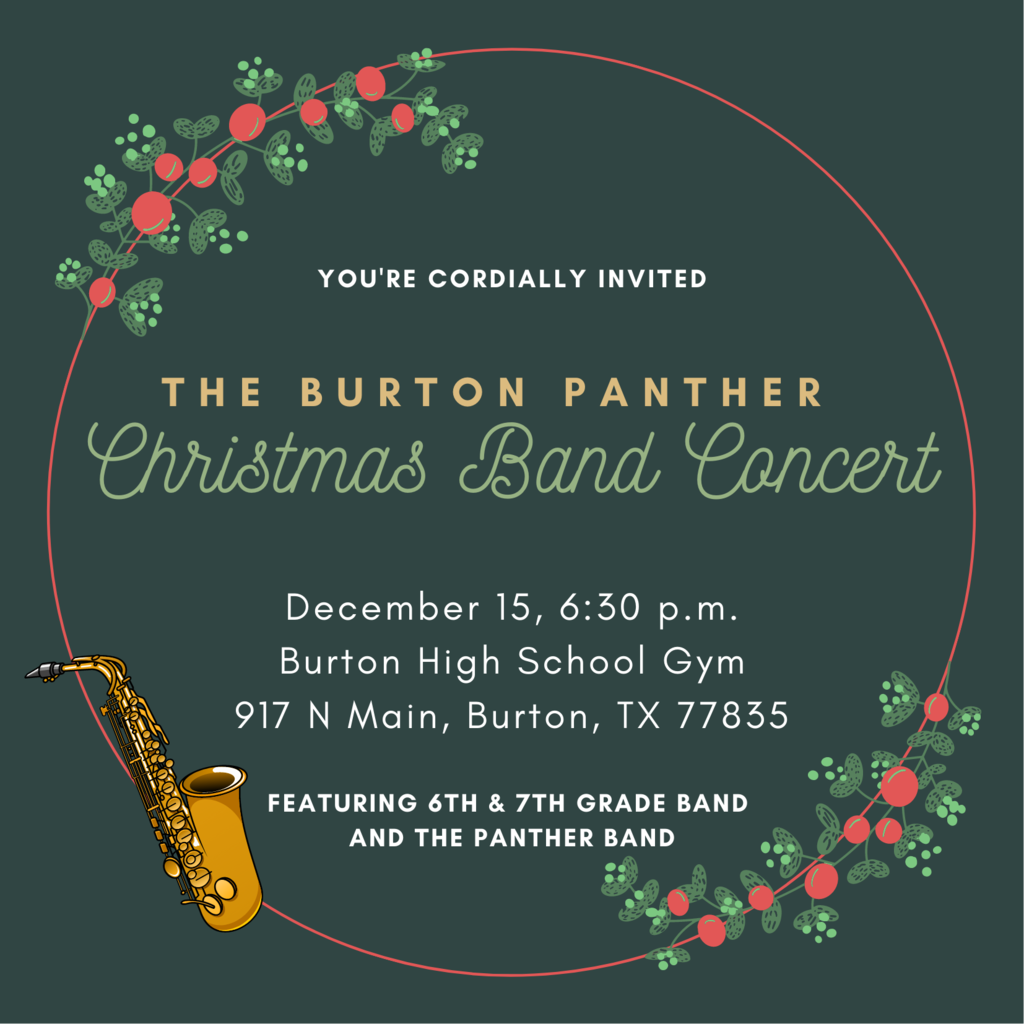 Scholarship Meeting Tomorrow!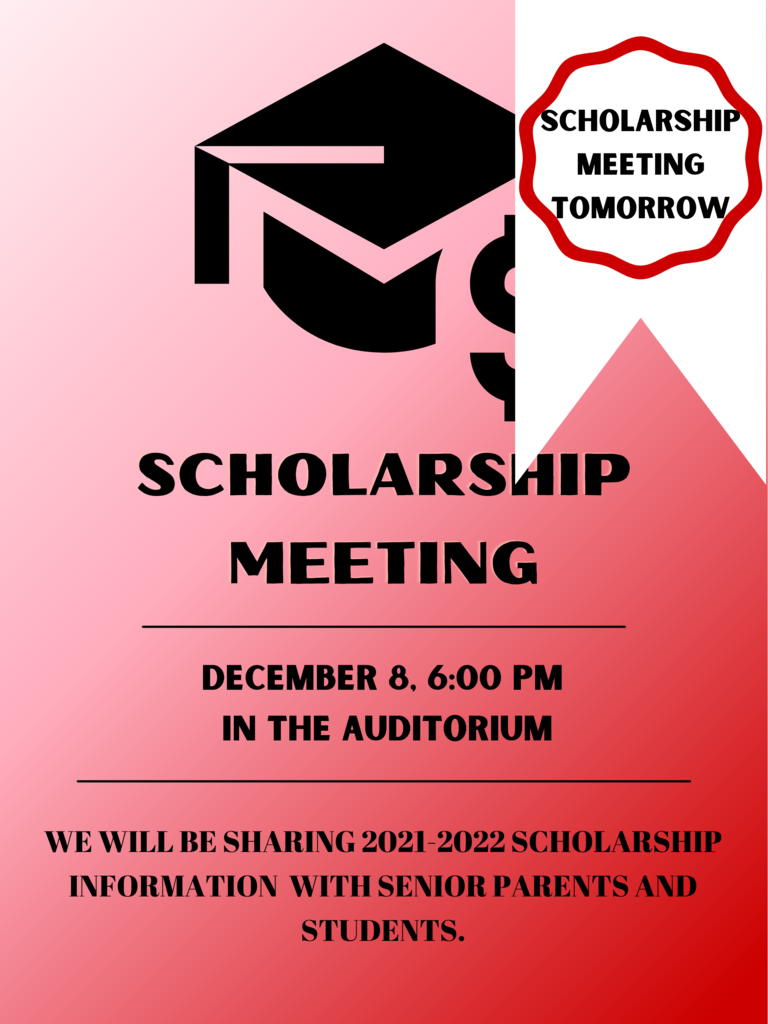 We are so proud of our students and their accomplishments in UIL! Stay tuned for a News Article with all details for 2nd -8th grade!! (We're anxiously awaiting JH results.)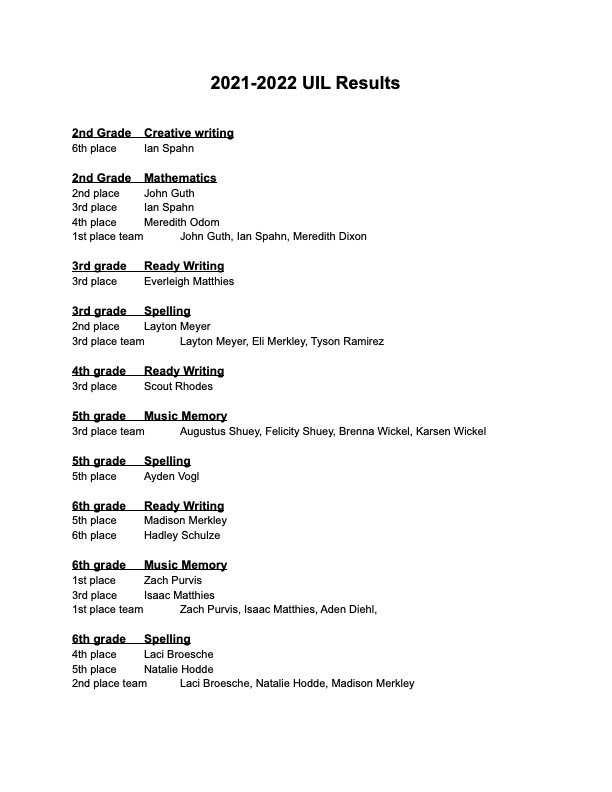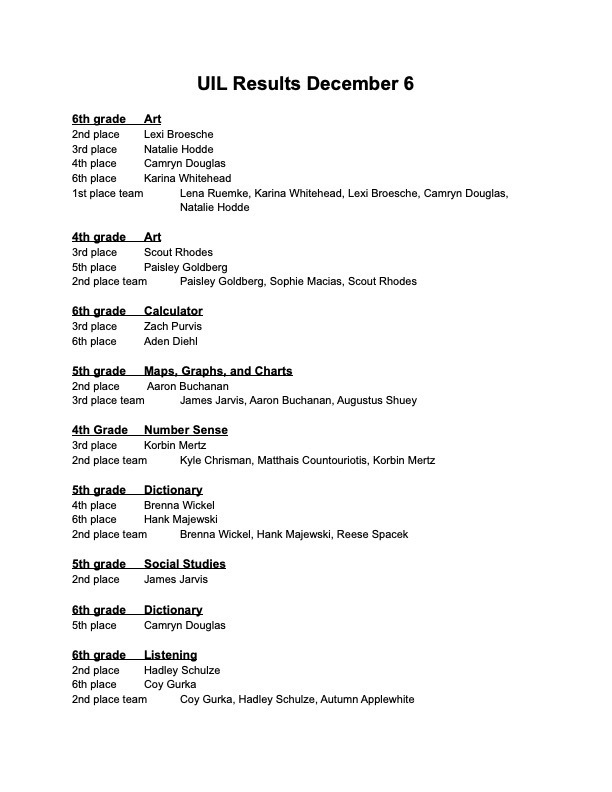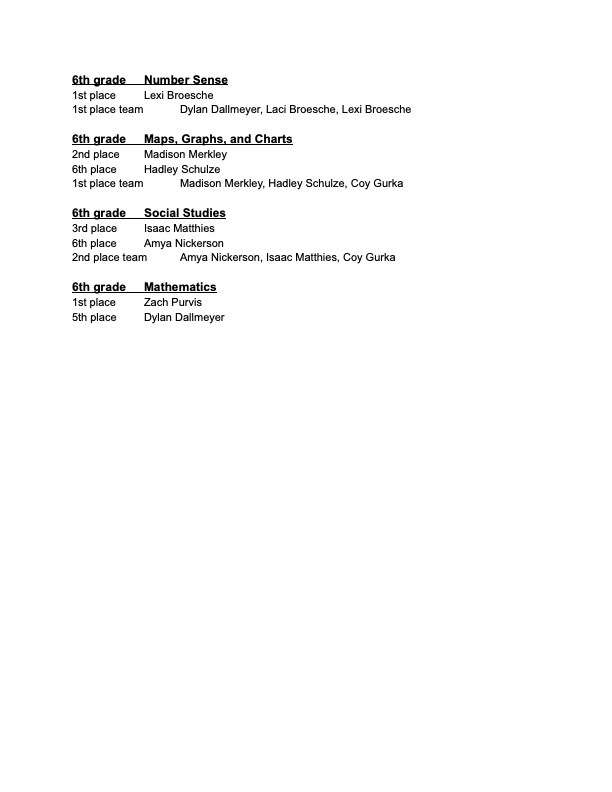 The Burton ISD bands would like to invite you to their Christmas Concert on Wednesday, December 15, at 6:30 in the high school gym. The 6th/7th Band and the Panther Band will be performing.

Just a reminder, ALL BISD students get out early tomorrow, 12/2, so that the buildings can be used to host the UIL competition for the elementary.