Hook Em' Horns or Sic' em Bears? Mrs. Wied & Mrs. Unger's 4th Grade Squad are Rockin' the Review!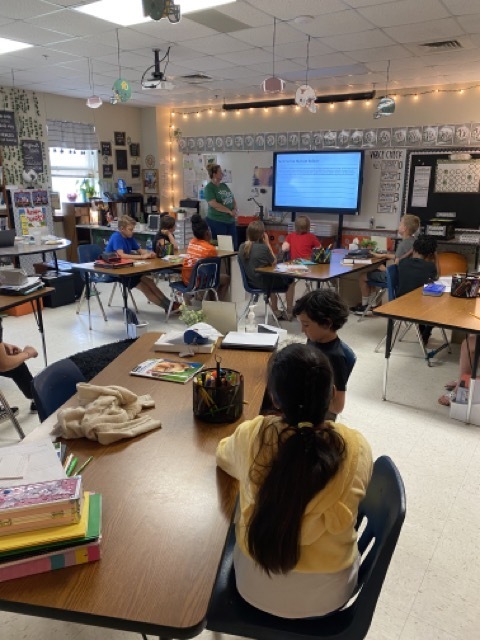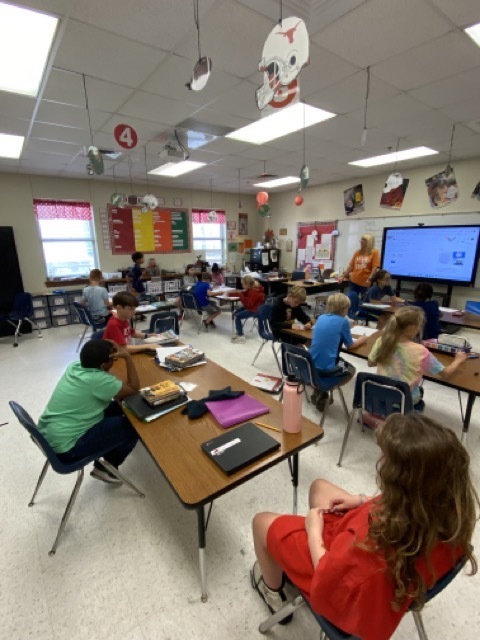 May The Scores Be Ever in Our Favor. Great Job Mrs. Diehl's ELAR Class!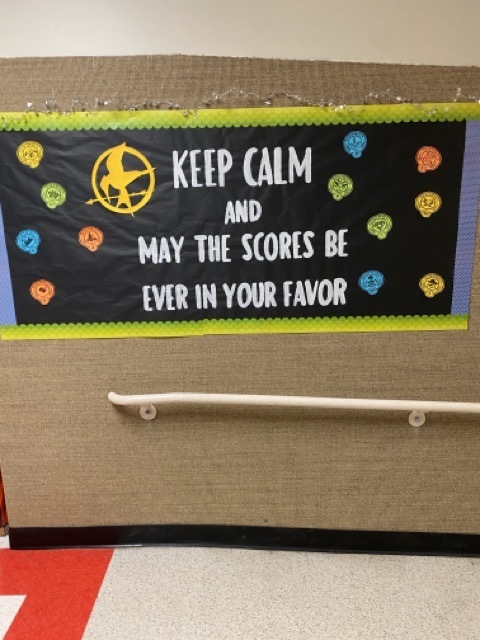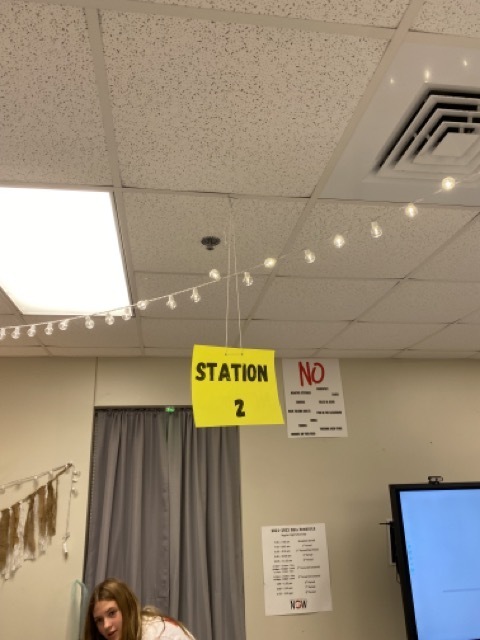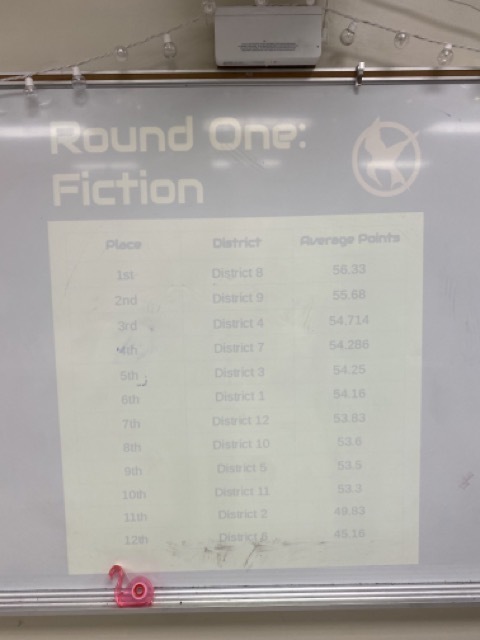 The junior class had a great day exploring future possibilities at the HYPE Career Expo!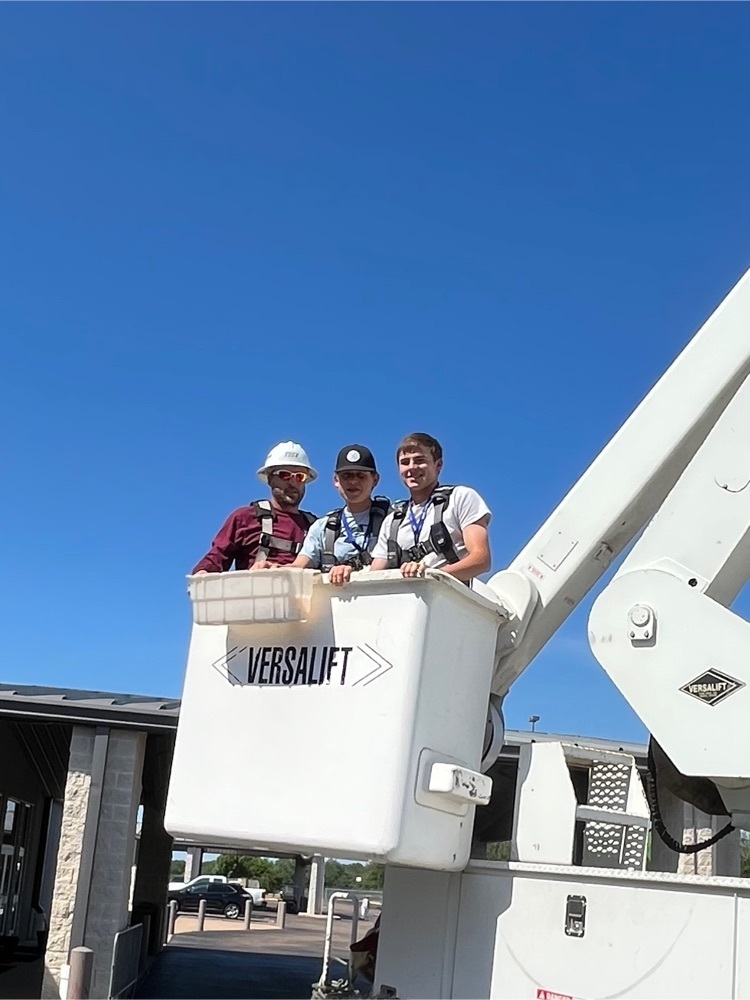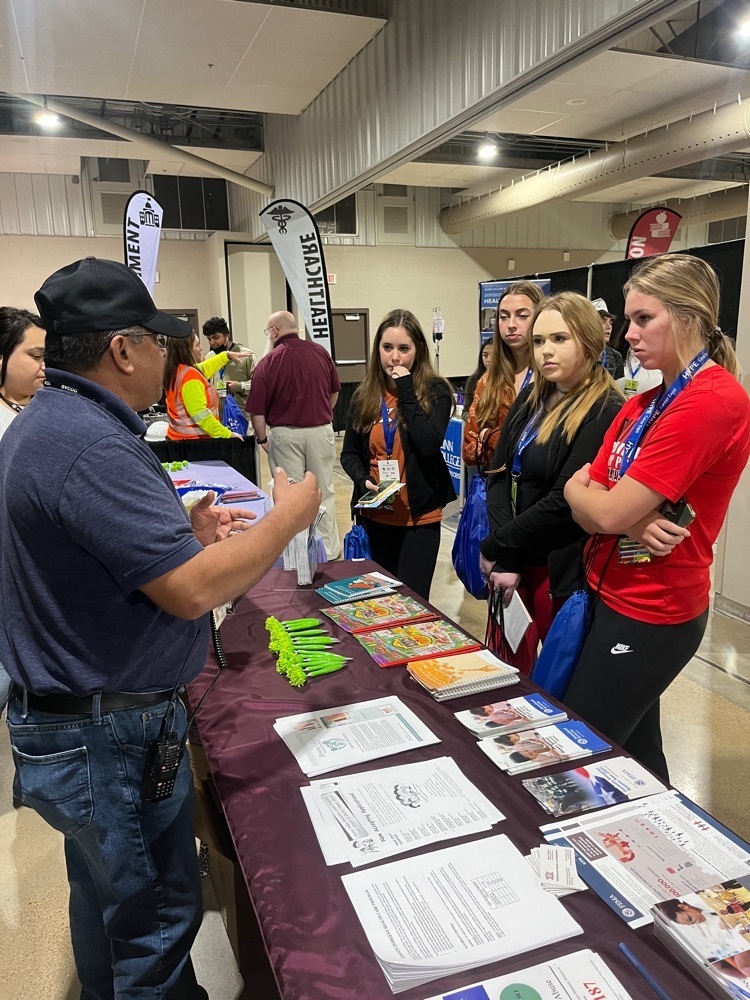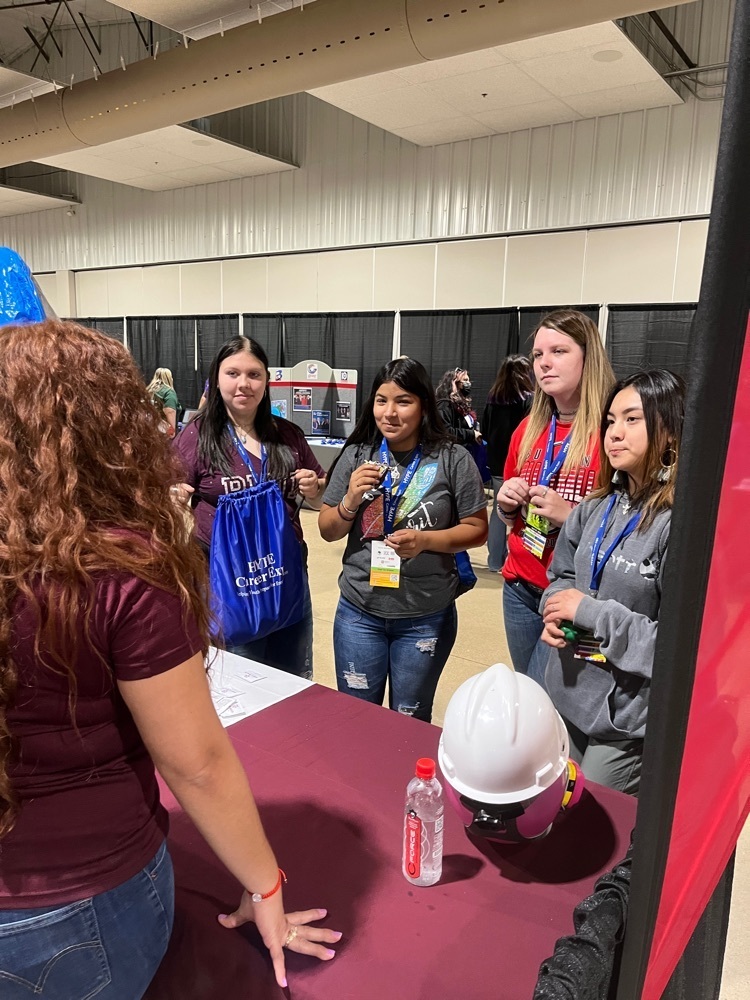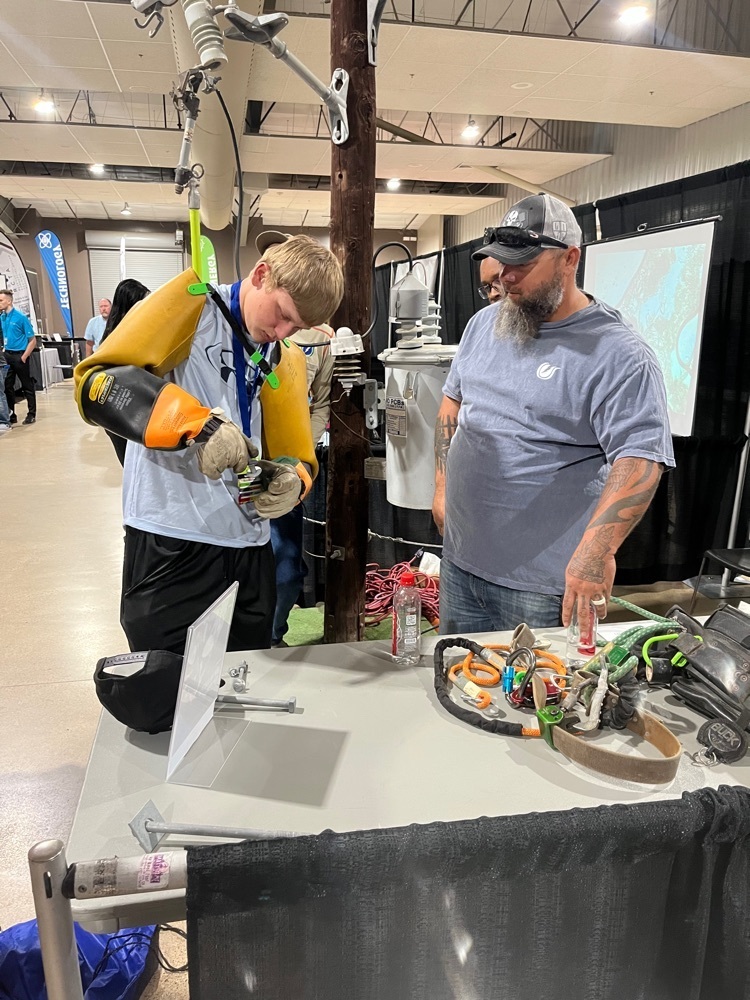 5/3 - Algebra I EOC 5/4 - US History EOC 5/5 - Biology EOC 5/6 - 8 SS STAAR 5/10 - 3, 4, 5, 6, 7 Math STAAR 5/11 - 3, 4, 5, 6 ELA STAAR 8 Math STAAR 5/12 - 5 Science STAAR 7 ELA STAAR 5/13 - 8 ELA STAAR 5/16 - 8 Science STAAR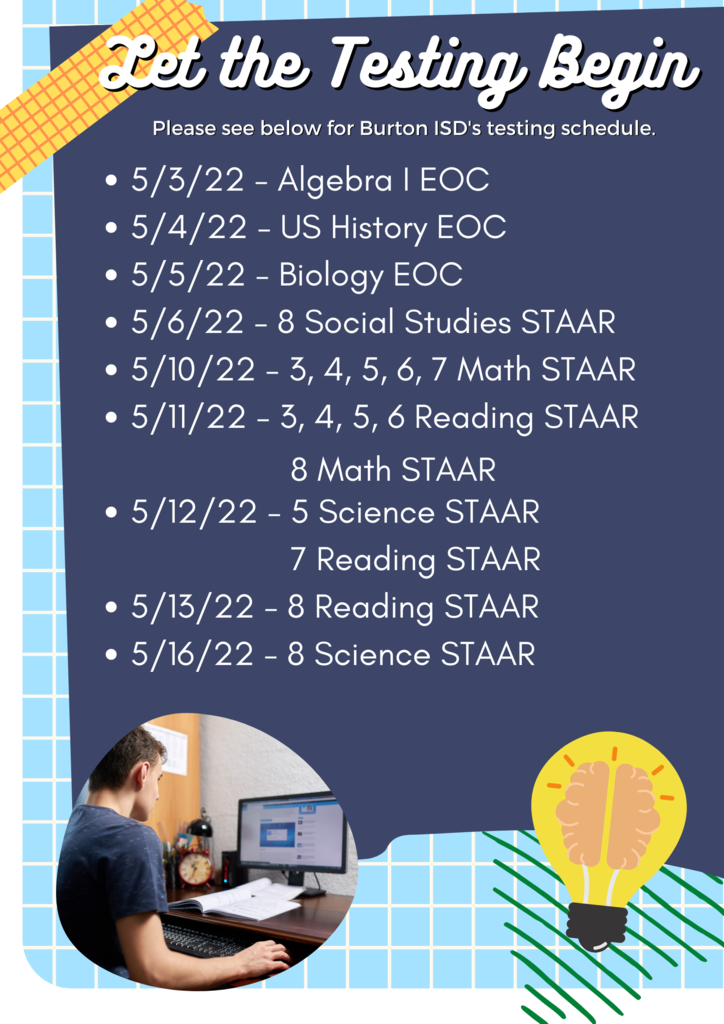 Celebrate Administrative Assistants Day on April 27!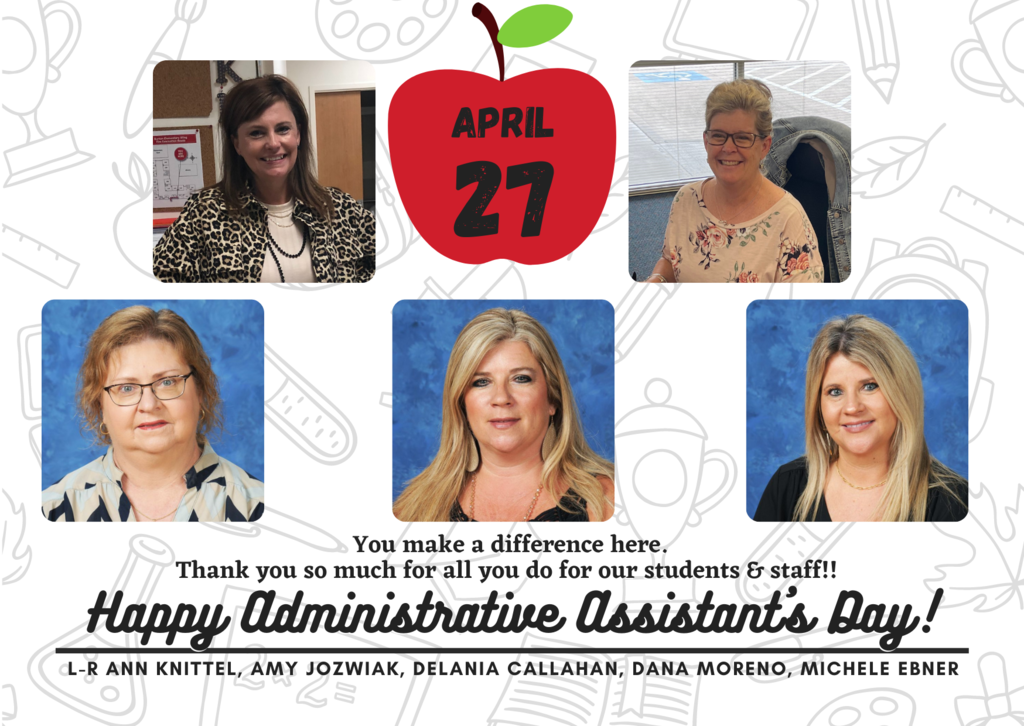 Join us for Burton's Kinder & Senior Graduation Walk! Please join us Friday, May 13, 2022 at 2:00 p.m. Guests - please park in the HIGH SCHOOL STUDENT PARKING LOT & proceed to the high school gym.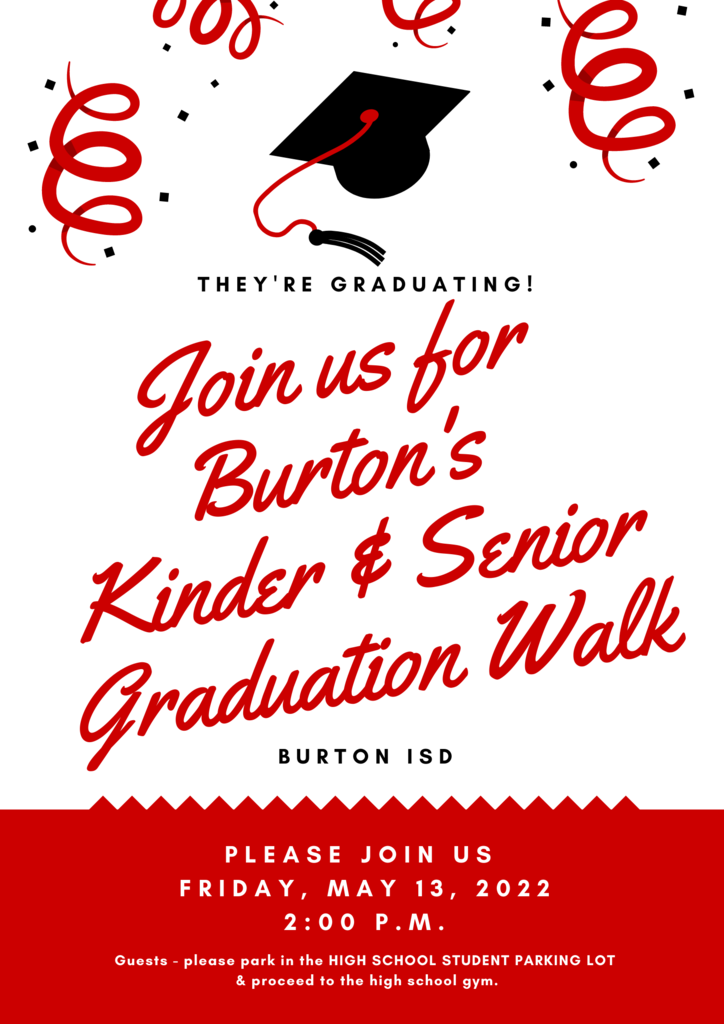 Don't forget to register by May 13th so you can be guaranteed a t-shirt.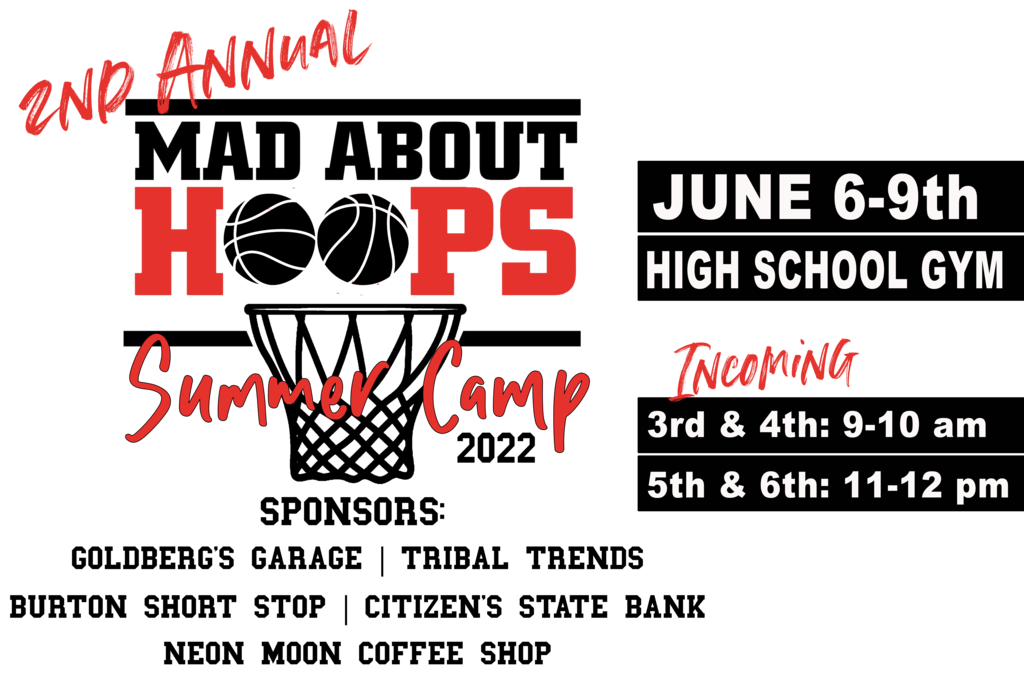 Don't miss this one! The staff has been working really hard this year and the book is looking great!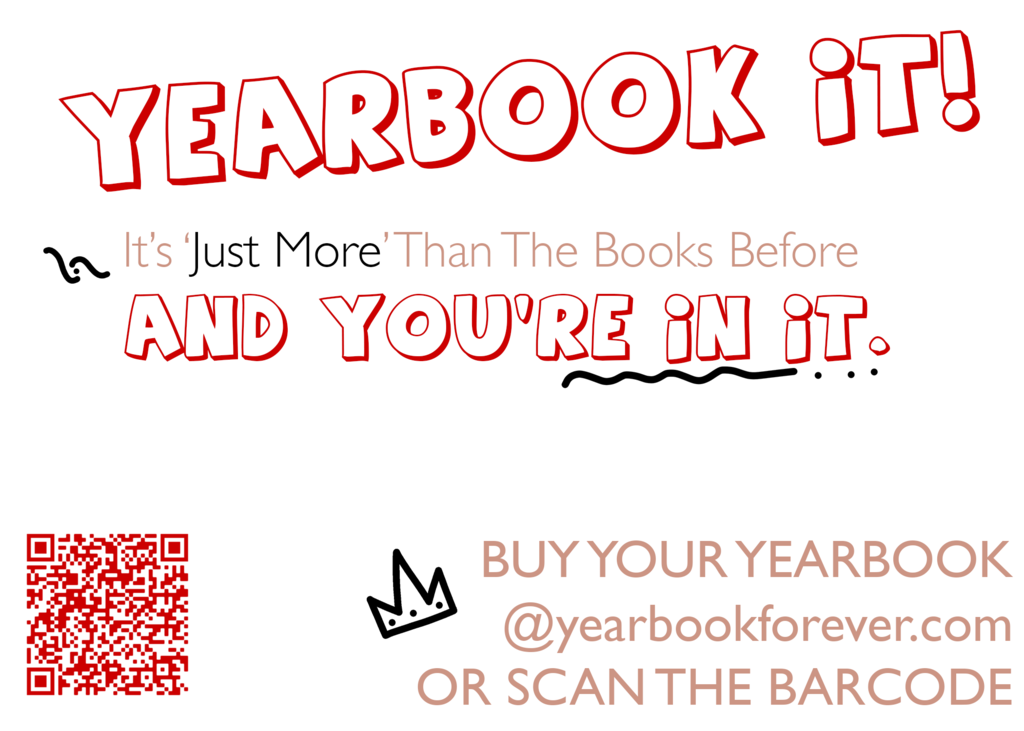 Spring Sports will take their pictures on Tuesday, April 26th. Coaches will hand out the order forms.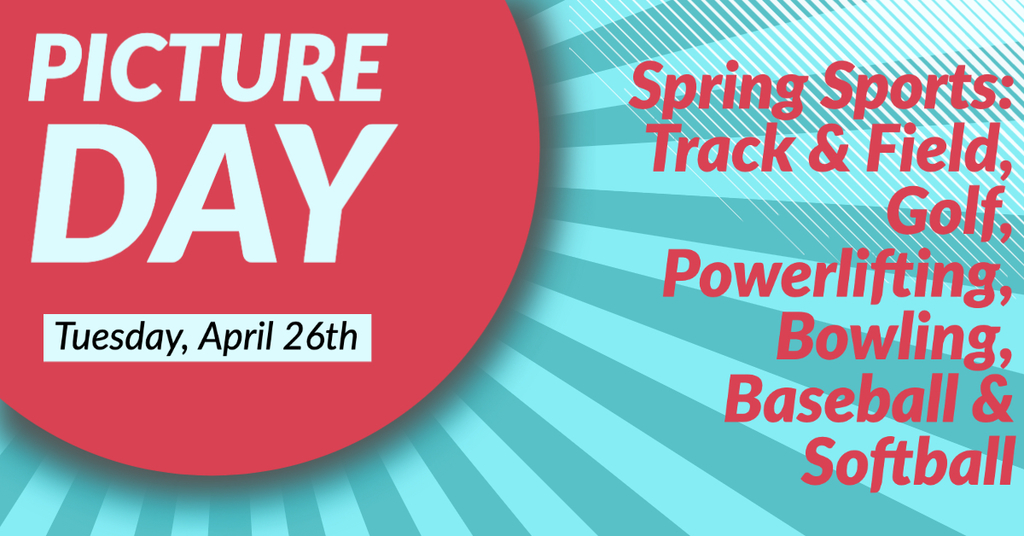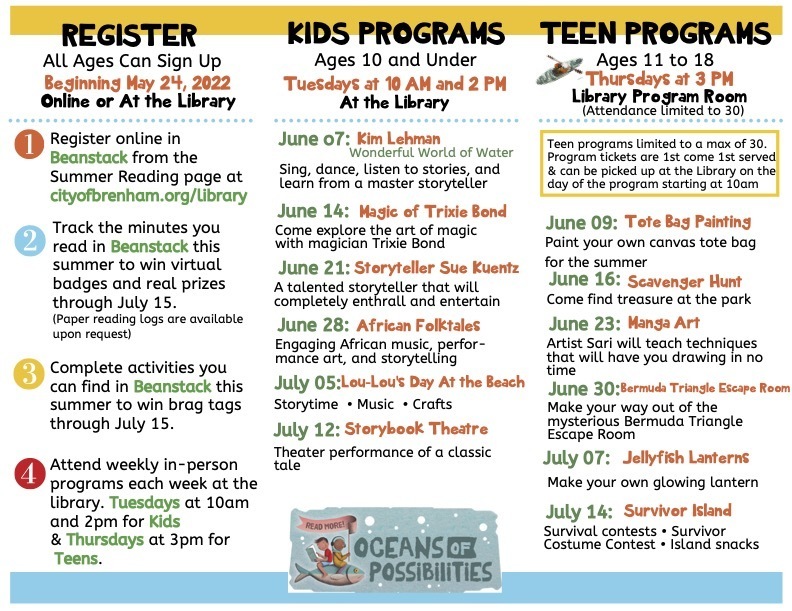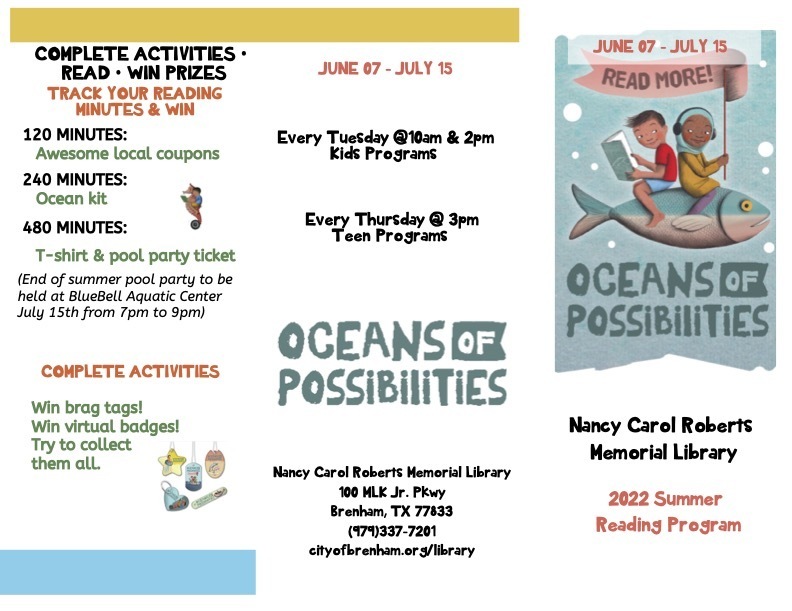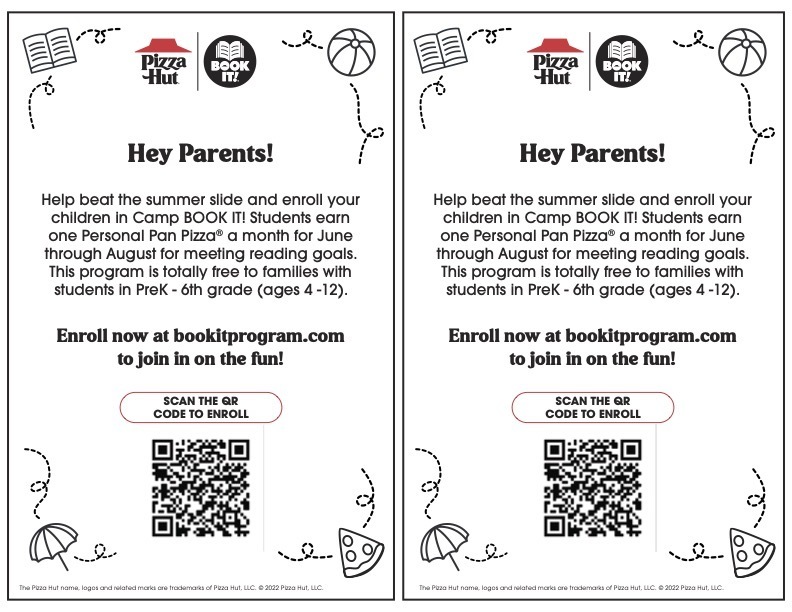 Tomorrow is the last day to buy tickets for the athletic banquet meal on Monday, 4/25. Tickets are $10 and athletes in grades 9-12 are free.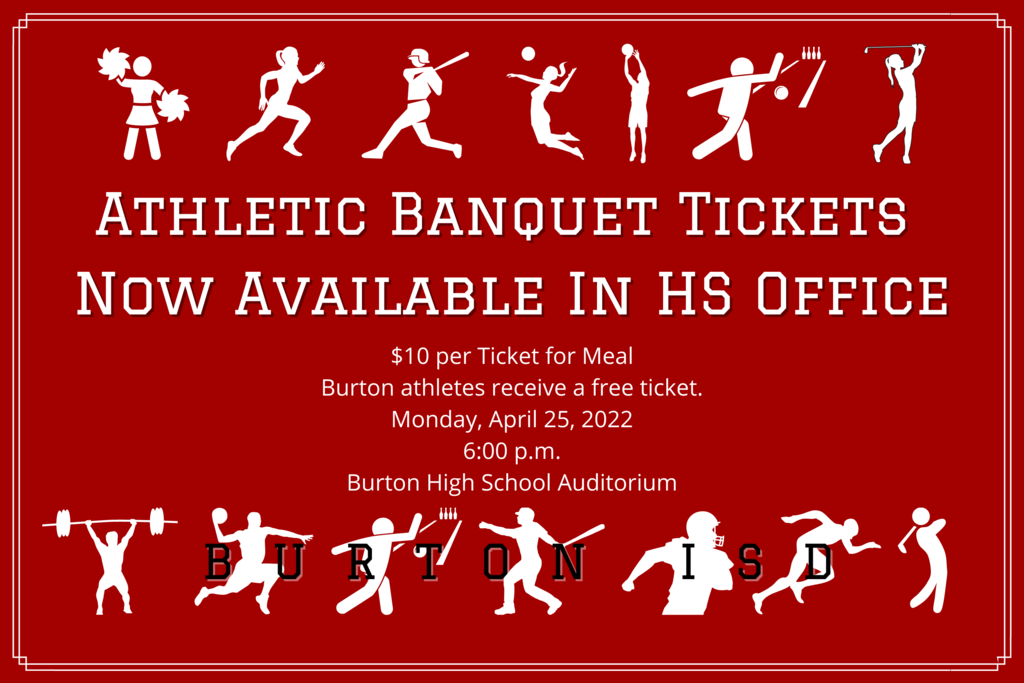 Congratulations to the students who won in the Burton Cotton Gin Art Contest.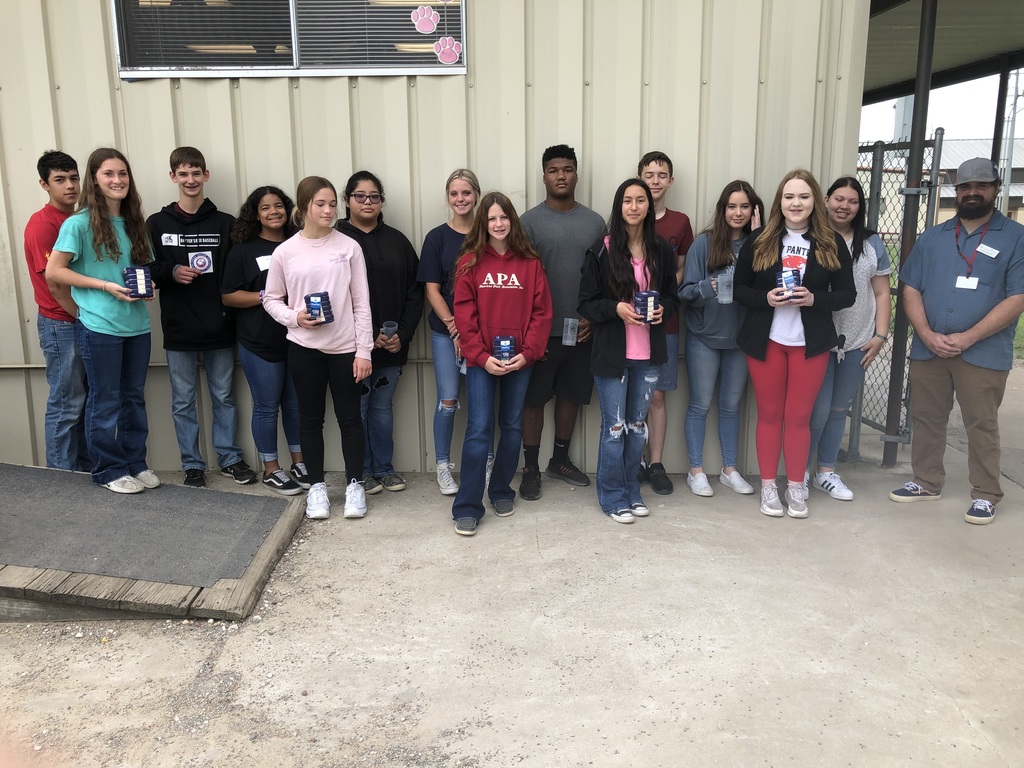 Burton FFA Alumni is hosting the 5th annual Fishing tournament & all you can eat Fish Fry. If you are interested in meal tickets let Teufel, Herr, or an FFA officer know. Attached is an entry form for the fishing tournament, entries are due to Burton AG Shop by May 28.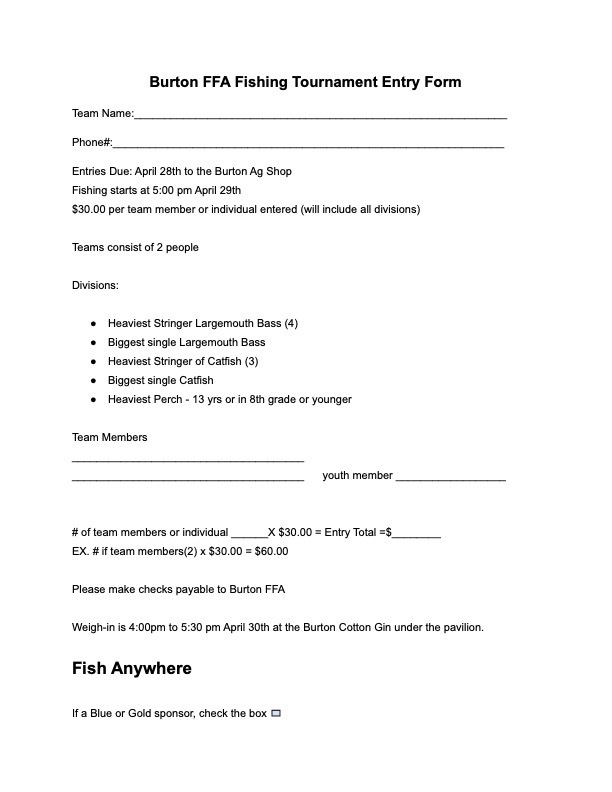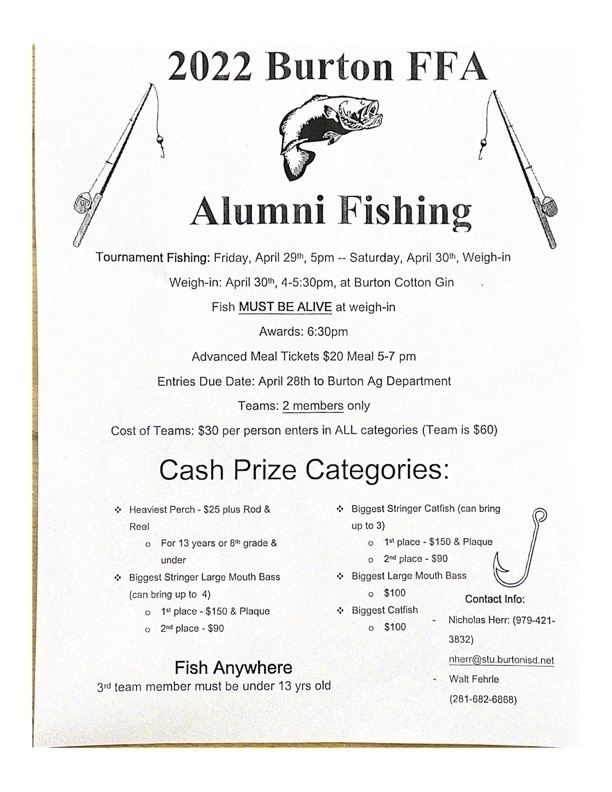 Our Burton High School Paras are amazing! Thank you ladies for being y'all!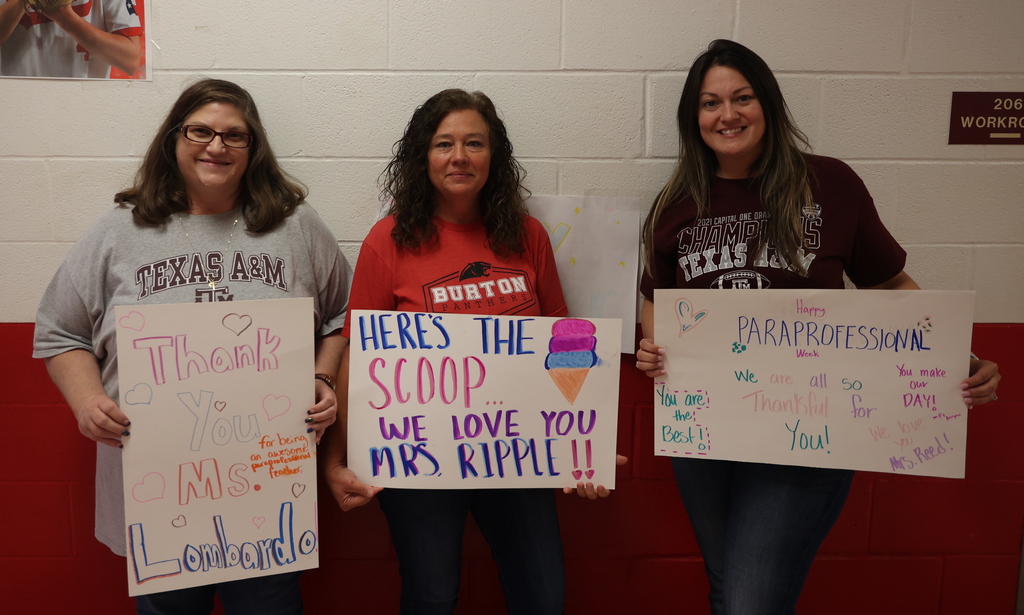 HS SOFTBALL GAME CHANGE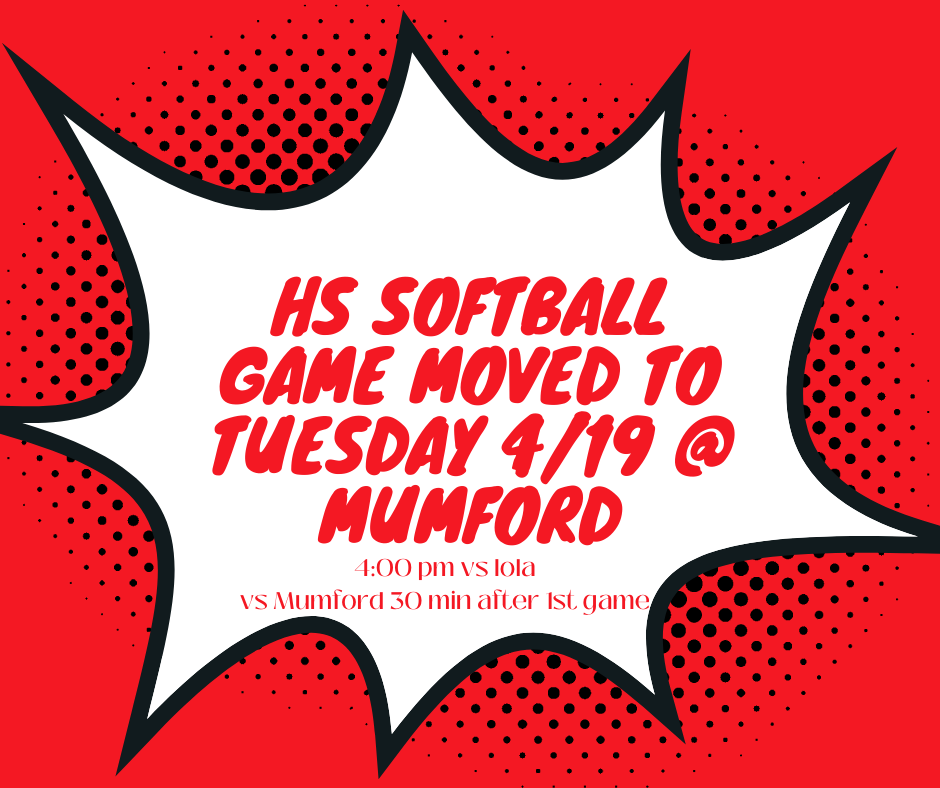 Summer Volleyball Camp!!!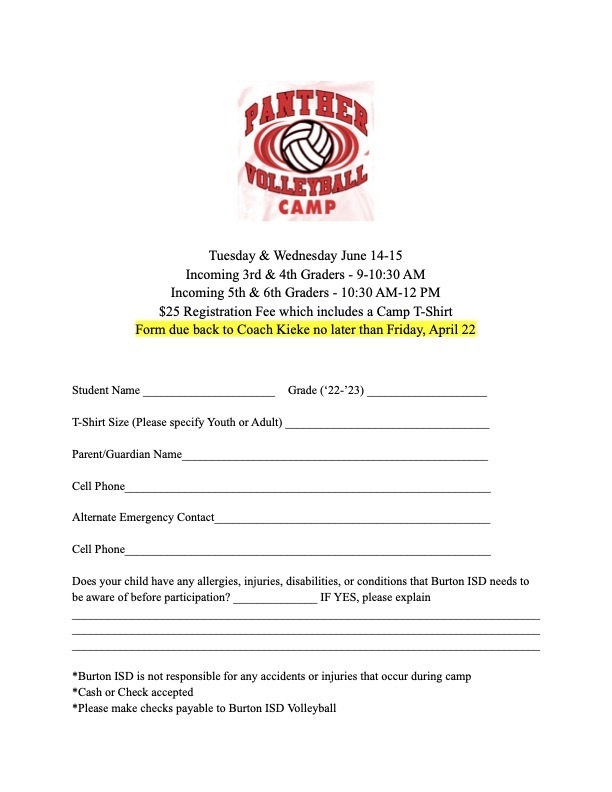 Softball Playoff Shirts! ORDERS DUE TUESDAY, APRIL 19!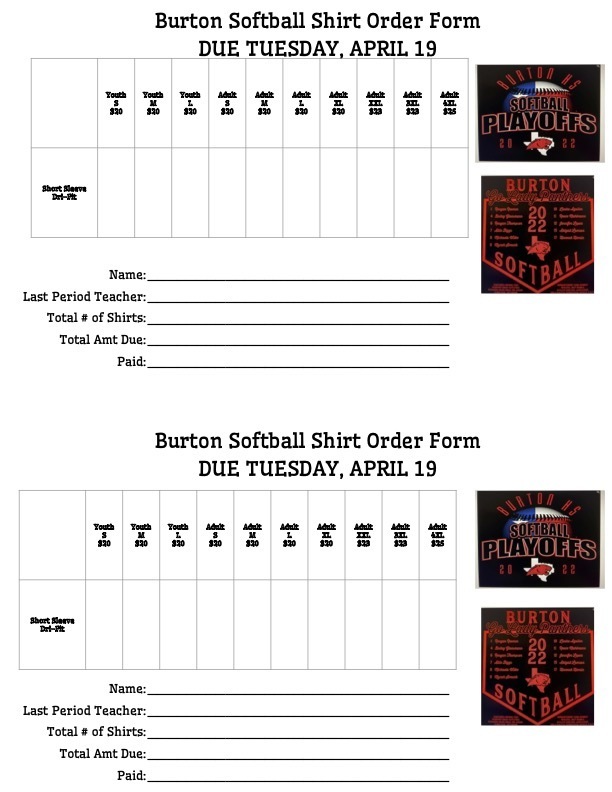 Athletic Banquet Tickets Now Available In HS Office $10 per Ticket for Meal Burton athletes receive a free ticket. Monday, April 25, 2022 6:00 p.m. Burton High School Auditorium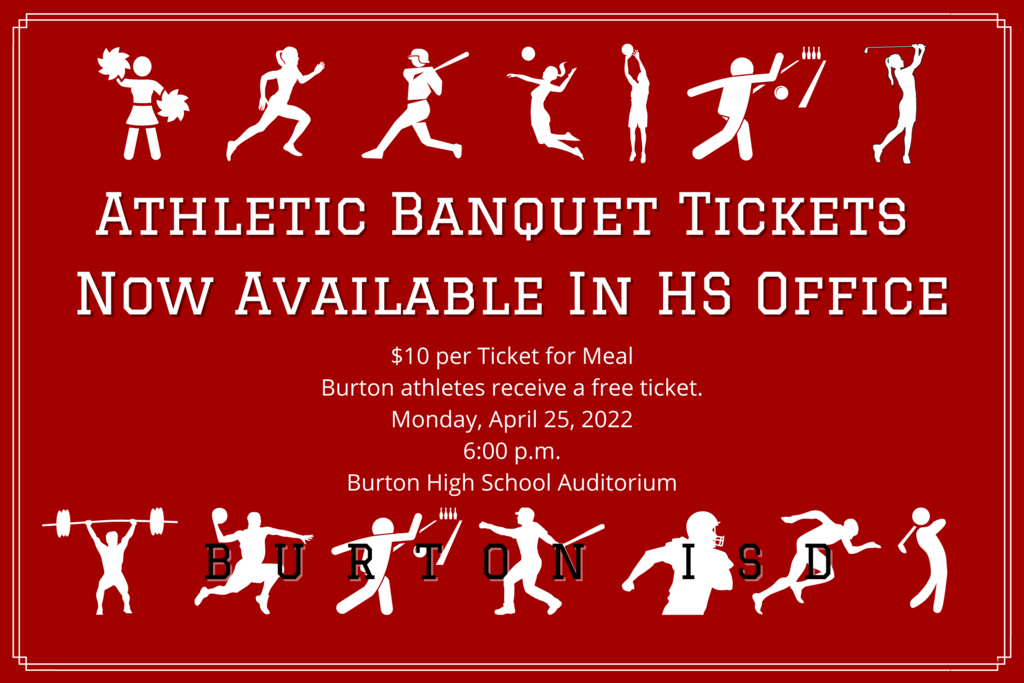 Region 6 Parent Night April 21, 2022 @7 Join Online (iPad, Tablet, Computer) Go Online: join.zoom.us Meeting ID: 876 8690 8589 Passcode: 915054