September 13, 2021
What a great week to be a Burton Panther!
It's Washington County Fair week. Good luck to all of the participants!
Space is limited in the kitchen and cafeteria therefore as Burton Independent School District grows, this area will need to accommodate more students.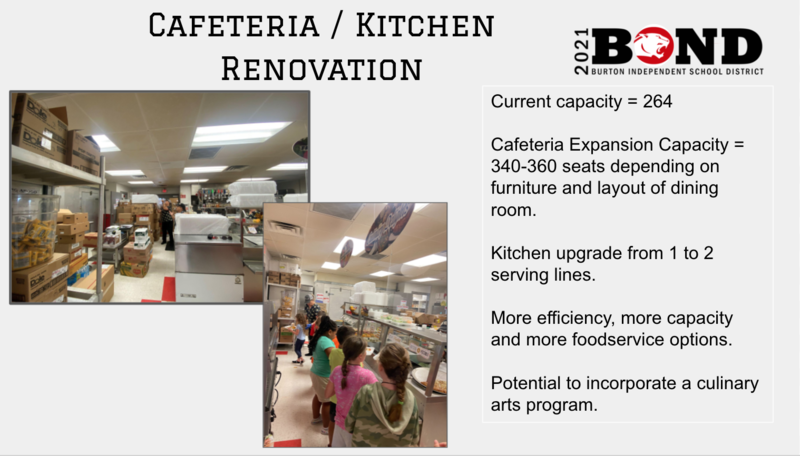 The Kitchen & Cafeteria expansion includes two serving lines to more efficiently serve students, enclosed hallways from adjacent buildings, seating for 340-360 depending on furniture arrangement in each lunch period, and a commercial kitchen that could accommodate a culinary arts program.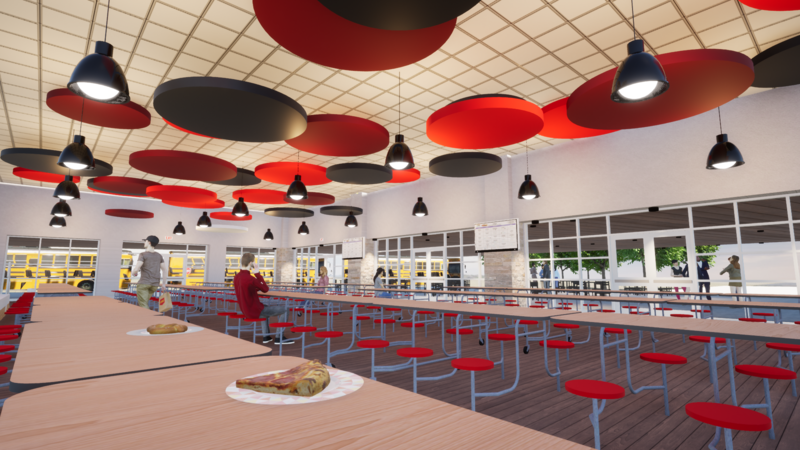 Still have questions about the bond? Check out the 2021 BISD Bond FAQs at.... https://www.burtonbond2021.com/faqs
The pride of the Burton Panthers is embedded in all of us whether we are a student, an alumni, a community member, a staff member and employee, a parent, board member and/or a proud supporter and in many cases all of the above. We love our Panthers and like to think that the culture we are providing in educating our students is a reason why parents want their children to attend Burton ISD. We value our school district and always try to do what is in the best interest of students. We are prepared to Dream Big, Sparkle More, and Shine Bright as the Future is Now for the Burton Panthers!!! Have a blessed week and GO BIG RED!